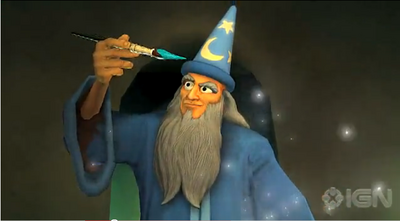 Master
Yen Sid
is a High Sorcerer and
Mickey Mouse
's old teacher. He may have a mysterious connection to
Walt Disney
that other members of the Disney family do not.
Legends of the Multi-Universe (Menslady's Story)
TBA
Legends of the Multi-Universe: Armageddon
Yen Sid plays the role as one of the head figures in charge of Ruby Rose's quest to defeat Blaze, serving as the leader of one of the groups. He is also Naoto Shirogane's master.
Relationships
Mickey Mouse
Oswald the Lucky Rabbit
Master Eraqus
Nehanort
Sora
Donald Duck
Goofy
Riku
Kairi
Merlin
Naoto Shirogane
Princess Celestia
Princess Luna
Lord Death
Palutena
Roselina
Viridi
Zeus
Kiritsugu Emiya
Mewtwo
BlackWarGreyMon
Issei Hyoudou
Zed (Ben 10)
Nagito Komaeda
Chernabog
Trivia
His name is "Disney" backwards.
Gallery
Ad blocker interference detected!
Wikia is a free-to-use site that makes money from advertising. We have a modified experience for viewers using ad blockers

Wikia is not accessible if you've made further modifications. Remove the custom ad blocker rule(s) and the page will load as expected.