Warren T. Rat is the hidden but true main antagonist in the animated film An American Tail. Warren T. is really a cat in rat's clothing and the leader of the Mott Street Maulers, a gang of cats who terrorize the mice of New York City. He is accompanied nearly all the time by his accountant Digit, a small British cockroach.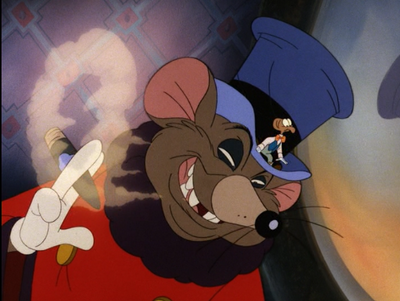 Ad blocker interference detected!
Wikia is a free-to-use site that makes money from advertising. We have a modified experience for viewers using ad blockers

Wikia is not accessible if you've made further modifications. Remove the custom ad blocker rule(s) and the page will load as expected.