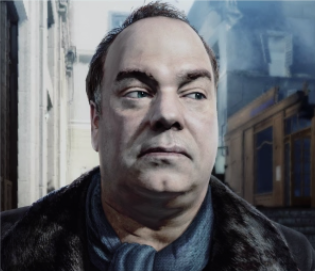 "Our contact was a man named Volk! We never met Makarov!"
 - 
Waraabe
 informing 
Captain Price
 about Volk.
Viktor "Volk" Khristenko is a villain from Call of Duty: Modern Warfare 3.
Volk is a Russian terrorist, founder and CEO of Fregata Industries, and the designated bomb manufacturer for Vladimir Makarov and the Ultranationalist Inner Circle.
He was later captured by Delta Force operators and is P.O.W.
Fire Rebellion Storyline
Allies: Vladimir Makarov, Alejandro Rojas (possibly due to being a member of Fregata), Waraabe, Malcom Hargrove and Charon Industries,
Enemies: Delta Force, GIGN, U.S. Army, French Special Forces, U.S. Marines, Order of the Just, Knights of the Just, Derrick "Freeze" McCracken and Fireteam Mesa, Mane 7, 
Chronicles of Great New Empire
Volk is a spy of Kazakh Federation.
Ad blocker interference detected!
Wikia is a free-to-use site that makes money from advertising. We have a modified experience for viewers using ad blockers

Wikia is not accessible if you've made further modifications. Remove the custom ad blocker rule(s) and the page will load as expected.