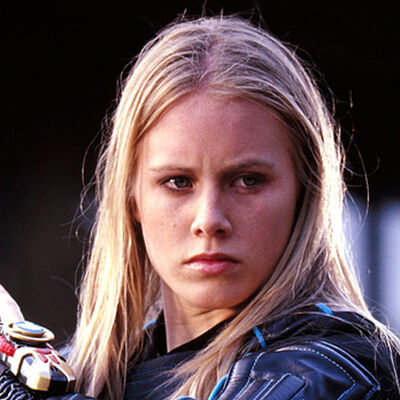 Tori Hanson
is a character from 
Power Rangers Ninja Storm
. She also appears in 
Power Rangers Dino Thunder 
and 
Power Rangers Operation Overdrive
.
She is portrayed by Sally Martin.
Tori is the logic and sensible member of the Ninja Ranger Team and is a tomboy. She also has a crush on Blake Bradley, the Navy Thunder Ranger, which, while "obviously mutual", was never acted upon.
Tori serves as Blue Wind Ranger, being the first female Blue Power Ranger in existance.
Ranger Forms
Relationships
Ad blocker interference detected!
Wikia is a free-to-use site that makes money from advertising. We have a modified experience for viewers using ad blockers

Wikia is not accessible if you've made further modifications. Remove the custom ad blocker rule(s) and the page will load as expected.