Tired of being discriminated because you're a hero or a villain? Here at the Cosmic Empire, we don't care about who you are, but how you can contribute to our organization.
If you would like to be a part of my rp story, subscribe to me and PM me who you want to be. You can either choose from this list (recommended) or suggest your own. Please note that I use a phone to access YouTube, so I am unable to post videos very often. Whenever I get access to a computer, I'll be sure to start making some!
Members of the Cosmic Empire:
Phantom's Enemies:
Profile
Johnathan Tangelo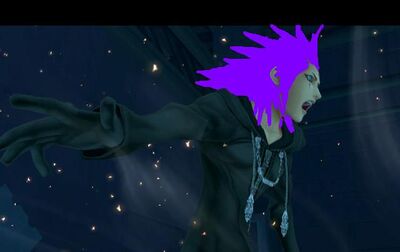 Home Planet: Hailfire
Current Residence: Hailfire Castle
Age: 100 thousand years
Eye Color: green
Appearance: 20 year old man, spiky purple hair, kind smile
Abilities: spellcasting, warping,immortality, Hailfire Dragon transformation
Weapons: Sword of Redemption
Wife: Eris the Goddess of Chaos
Son: Ethan Lectric
Daughter-in-law: Kerri Lectric
Grandson (son's side): Riley Lectric
Eldest Daughter: Lillian X
Son-in-law: Alpha X
Grandson (daughter's side): Anthony X
Granddaughter: Alexia X
Youngest Daughter: Cynthia Tangelo
Second-in-command: the Skeleton King
Phantom Fienox
Home Planet: unknown
Current Residence: The Fienox beach house
Age: unknown
Eye Color: red
Appearance: dark skeleton, black robes, exposed skull
Abilities: warping, cyber transformation, Darkrai mech, Shadow Phantom
transformation, spell casting, immortality
Weapons: skeletal staff, blades of darkness, the Cosmic Sword
Father: Astir Fienox
Mother: Dia Fienox
Sister: Kerri Lectric
Brother-in-Law: Ethan Lectric
Nephew: Riley Lectric
Uncle (father's side): Wilfro Furnox
Aunt (father's side): Julia Furnox
Cousin (father's side): Damon Furnox
Uncle (mother's side): Chase Young
Aunt (mother's side): Ikari Young
Cousin (mother's side): Kera Young
Wife: Astra Fienox
Son: Dyron Fienox
Second-in-command: Tactimon
Apprentice: Metal Scourge
Ad blocker interference detected!
Wikia is a free-to-use site that makes money from advertising. We have a modified experience for viewers using ad blockers

Wikia is not accessible if you've made further modifications. Remove the custom ad blocker rule(s) and the page will load as expected.