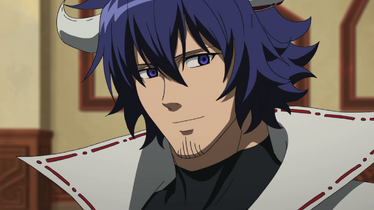 The Speed of Lightning, Susanoo was one of the new members of Night Raid that Najenda brought back from the Revolutionary Army HQ. He was an adept fighter and quite resilient to damage due to his status as a humanoid Teigu. He also served as Night Raid's housekeeper and aided Akame in Night Raid's daily chores as well as training with Tatsumi. 
Ad blocker interference detected!
Wikia is a free-to-use site that makes money from advertising. We have a modified experience for viewers using ad blockers

Wikia is not accessible if you've made further modifications. Remove the custom ad blocker rule(s) and the page will load as expected.