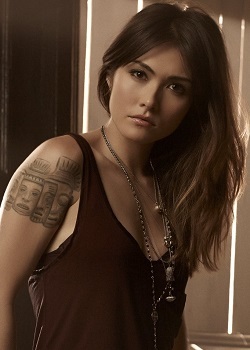 Sophie Deveraux
 was one of the main characters of the first season of 
The Originals
 and was a major villain turned anti-villainess as she wanted to resurrect her niece, Monique.
She was a former ally and enemy of the Mikaelson Family and a member of the New Orleans Witch Coven, who was an enemy turned ally to Hayley Marshall.
Sophie was a determined, dangerous and no-nonsense witch who will do anything to get what she wants, making her a powerful ally and dangerous enemy.
However, she was killed her niece, Monique for not re-joining the Witch Coven.