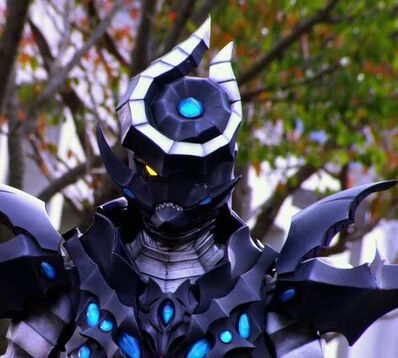 "My name is Snide. But you can call me Master." - Snide
Snide is a main villain in Power Rangers Dino Super Charge.
He is voiced by Campbell Cooley.
Beside Heckyl, Snide takes over as leading antagonist and leader of what remains of Sledge's army against the Dino Charge Rangers after Sledge is defeated.
His appearence is similar to that of Zeltrax.
Fire Rebellion Storyline
Snide serves as a main antagonist, along with Heckyl, leading the Anti-Order Movement.
Fire Rebellion: Season 13
Videos
Gallery
Ad blocker interference detected!
Wikia is a free-to-use site that makes money from advertising. We have a modified experience for viewers using ad blockers

Wikia is not accessible if you've made further modifications. Remove the custom ad blocker rule(s) and the page will load as expected.