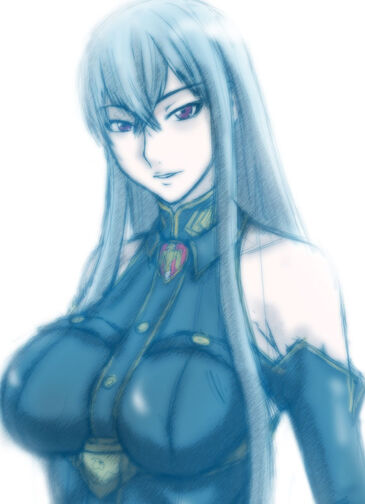 Selvaria Bles was the secondary antagonist in the 2008 video game "Valkyria Chronicles" and it's 2009 anime adaptation.
Voiced by: April Stewart
The Miracle Elite Storyline
Tuxedo Lovelace vs Dormammu/CarnEvil
She and the followers stood gaurd at the door to prevent Tuxedo to enter. After Bender's diguise was expired, Skipper bashed her on a head.
LOTM - Birth of Miracle Elite
TBA
Trouble in London
She returns with Richmond Valentine as his new employer.
Ad blocker interference detected!
Wikia is a free-to-use site that makes money from advertising. We have a modified experience for viewers using ad blockers

Wikia is not accessible if you've made further modifications. Remove the custom ad blocker rule(s) and the page will load as expected.