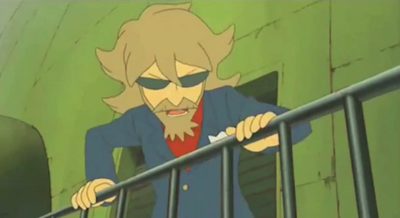 Season 7: Part 6 is the sixth episode of 
LOTM: Fire Rebellion: Season 7
.
Synopsis
While Freeze, Mich, Cal, and the Arbiter attempt to stop the Nightmare Forces from gaining the artifact, Bronev reveals to Wash about Wheeler's true affiliation.
Major Events
Bronev reveals that Wheeler is actually a member of the Order of the Just who lead the team that prevented TARGENT from destroying the Order's secret hangar.
Transcript
Ad blocker interference detected!
Wikia is a free-to-use site that makes money from advertising. We have a modified experience for viewers using ad blockers

Wikia is not accessible if you've made further modifications. Remove the custom ad blocker rule(s) and the page will load as expected.