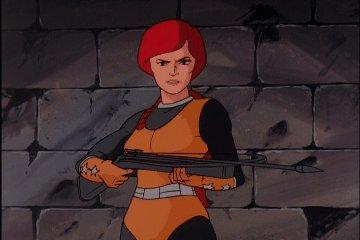 The only other surviving member of G.I. Joe, Scarlett is the code name for Shana M. O'Hara, a Master Sergeant and counter intelligence specialist on the Joe forces. She is known for her prowess with the crossbow and was usually second in command after either Duke or Flint and was often seen as interchangeable with Lady Jaye.
Gallery
Ad blocker interference detected!
Wikia is a free-to-use site that makes money from advertising. We have a modified experience for viewers using ad blockers

Wikia is not accessible if you've made further modifications. Remove the custom ad blocker rule(s) and the page will load as expected.