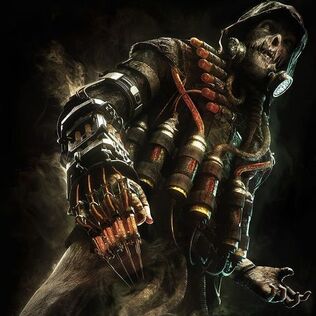 Jonathan Crane is the tertiary antagonist of Batman: Arkham Asylum and the main antagonist of Batman: Arkham Knight, where he commands an alliance of super-villains, being a former psychologist and sadistic criminal, determined to break the minds of Batman and every citizen of Gotham City.
The doctor was obsessed with human fear, and realized he could gain power if he could control it. He then invented a fear inducing chemical that douses the victim with crippling anxiety before becoming the professional criminal known as the Scarecrow.
He is voiced by Dino Andrade in Arkham Asylum and John Noble (who also portrayed Henry Parrish and Walternate) in Arkham Knight.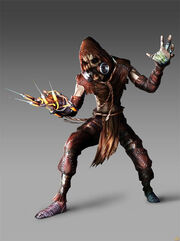 Arkham Knight Galley