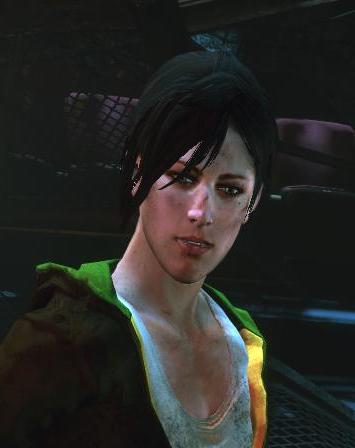 Sarah Fisher
(formerly known as 
Sarah Burns
) is a character from 
Tom Clancy's Splinter Cell
.
She is voiced by Victoria Sanchez.
Sarah is the daughter of Sam Fisher, and the only surviving member of his family. She has a distant, but steady, relationship with her father due to his line of work, though he loves her dearly. In 2008, Sarah was thought to have been killed by a drunk driver, but this was false due to the fact that Irving Lambert had to fake her death on order to root out a mole inside Third Echelon. After Lambert's death, Sarah was protected by Anna Grimsdottir.
Fire Rebellion Storyline
Ad blocker interference detected!
Wikia is a free-to-use site that makes money from advertising. We have a modified experience for viewers using ad blockers

Wikia is not accessible if you've made further modifications. Remove the custom ad blocker rule(s) and the page will load as expected.