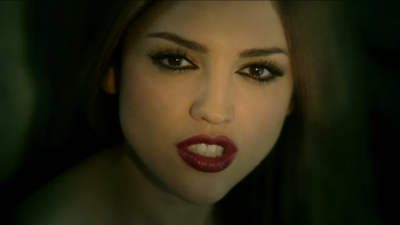 Santánico Pandemónium (also spelled Santanico Pandemonium) stars as the headling attraction at the Titty Twister, a seedy and smutty hole-in-the-wall bar and strip joint just over the border of Mexico where criminal brothers Seth Gecko and Richie Gecko flee to with a family of hostages in tow. She is an antagonist of the 1996 horror crime action thriller film From Dusk Till Dawn. and a queen of the vampires that hides in the Titty Twister.
The Miracle Elite Storyline
Trouble in London
TBA
Ad blocker interference detected!
Wikia is a free-to-use site that makes money from advertising. We have a modified experience for viewers using ad blockers

Wikia is not accessible if you've made further modifications. Remove the custom ad blocker rule(s) and the page will load as expected.