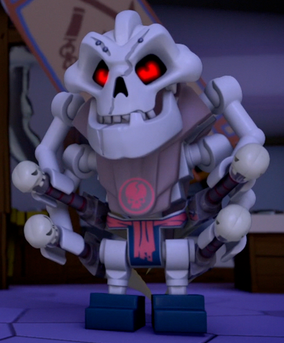 Samukai
was a fearsome Skulkin General with four arms. He was the King of the Underworld until Lord Garmadon usurped his title. Nonetheless, Samukai retained a position high on the Underworld hierarchy as Garmadon's lieutenant and the Skulkin General of Fire, carrying out his superior's will until given the chance to possess all four weapons (in which case he was still, ironically, carrying out Garmadon's plan without realizing until it was too late).
GNE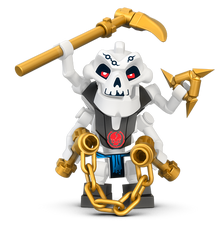 Ad blocker interference detected!
Wikia is a free-to-use site that makes money from advertising. We have a modified experience for viewers using ad blockers

Wikia is not accessible if you've made further modifications. Remove the custom ad blocker rule(s) and the page will load as expected.