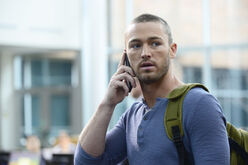 Ryan Booth
is an ex-Marine and a NAT at the Academy. He had believed he was working undercover as an FBI recruit, but Liam O'Connor revealed to him that he had been dropped as a special agent, and was, in fact, retraining. In the flash forwards, his occupation is unknown, but he is one of the few that believe Alex Parrish is innocent.
Chronicles of Great New Empire
Ad blocker interference detected!
Wikia is a free-to-use site that makes money from advertising. We have a modified experience for viewers using ad blockers

Wikia is not accessible if you've made further modifications. Remove the custom ad blocker rule(s) and the page will load as expected.