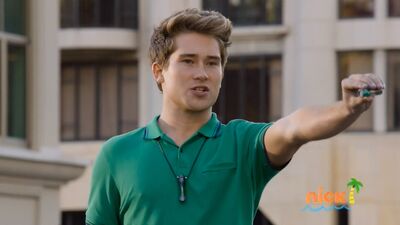 "Velociraptor! Power Ranger Green!"
Riley Griffin is a main character of Power Rangers Dino Charge and Power Rangers Dino Super Charge.
He is portrayed by Michael Taber.
Riley is a 17 year old who grew up on a ranch, but didn't fit in. He practices fencing, is a whiz at logic games, and is just as fierce as his fellow rangers.
Riley serves as the Green Dino Charge Ranger, harnessing the power of the Green Energem.
Ranger Forms