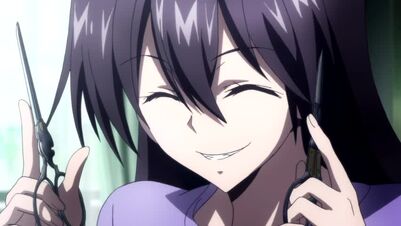 Otoya Takechi is a Serial Killer who terrorized an entire town in fear and is the main antagonist in the episode 3 of the anime Akuma no Riddle and later in the episode 10 become a secondary antagonist. She considered one of the vilest among the assassins of Black Class by the fact that she is one of the antagonists that even after having a chance to go to the side of good being Haru's friend but she refused and continue the killing her for pure sexual pleasure.
The Miracle Elite Storyline
Trouble in London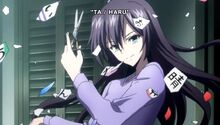 According to her title "Jack the Ripper of the 21st Century", she is a daughter of
Jack the Ripper
and sister of
Yandere-chan
. Dorian Gray and Sheriff Vaisey too, are bad guys at England society. They welcomed her on their side for a start of mayhem in London.