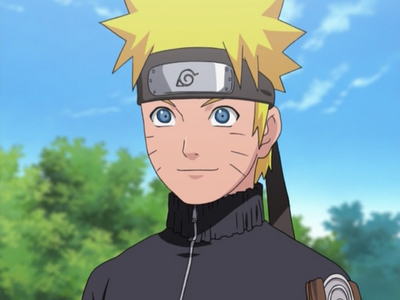 Naruto Uzamaki
is the main character from the anime/magn series 
Naruto
.
He is voiced by Maile Flanagan.
Height: 5'5
Best Friends: Black Star, Hinata, Sakura, Kakashi, Konohamaru, Ruby Rose, 
Main Enemies: Orochimaru, Calypso, The Joker, 
Anime Empire 
As General of Third Division, Army Commander Naruto Uzamaki defends the land of the Anime Empire from evil. His has a rivalry going with Navy Master Monkey D Luffy.
Legends of the Multi-Universe: Armageddon
Naruto debuts in this story. He is a supprorting protagonist in Ruby's Quest story and main protagonist in his side story. His partner is Black Star, who is similar to Naruto Uzumaki.
LOTM: Weirdmageddon
Legends of the Multi-Universe: Darkmageddon
Relationships
Kurama
Minato Namikaze
Kushina Uzumaki
Jiraiya
Hinata Hyuga
Sasuke Uchiha
Sakura Haruno
Kakashi Hatake
Black Star
Before the events of "Mageddon" Trilogy, Naruto met Black Star when Black Star enters Hidden Leaf Village.
Mine
Nonon Jakuzure
Rin Tohsaka
White Star
Friends:
Enemies:
Trivia
Gallery
Ad blocker interference detected!
Wikia is a free-to-use site that makes money from advertising. We have a modified experience for viewers using ad blockers

Wikia is not accessible if you've made further modifications. Remove the custom ad blocker rule(s) and the page will load as expected.