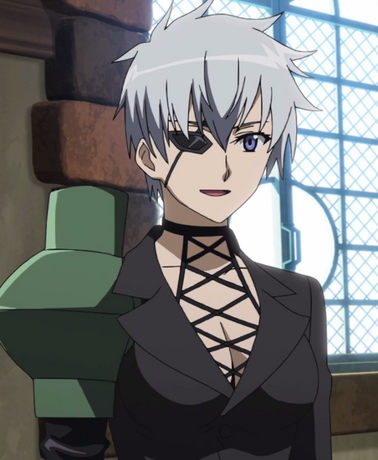 General Najenda
is one of the leader of Night Raid in the manga/anime series
Akame Ga Kill!
She is a former General of the Empire and the head of the assassin group Night Raid, a faction of the Revolutionary Army dedicated to taking apart the Empire's defences piece by piece, in preparation for the final attack against the Prime Minister, Honest.
Relationships
Tatsumi
Akame
Leone
Mine
Lubbock
Sheele
Bulat
Chelsea
Susanoo
Esdeath
Satsuki Kiryuin
Death the Kid
Naruto Uzumaki
Black Star
Hinata Hyuga
Tsubaki Nakatsukasa
Taki
White Star
Mr. Goodman
Ad blocker interference detected!
Wikia is a free-to-use site that makes money from advertising. We have a modified experience for viewers using ad blockers

Wikia is not accessible if you've made further modifications. Remove the custom ad blocker rule(s) and the page will load as expected.