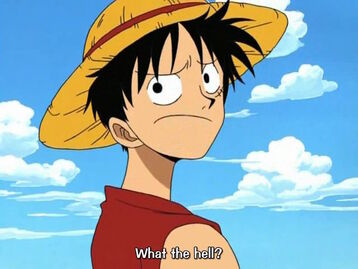 Monkey D. Luffy
is the main character from the anime
One Piece
. His dream is to be king of the pirates. There's just one problem: he can't swim!
He is voiced by Colleen Clinkenbeard
The Anime Empire
Monkey D. Luffy, master of the Navy and General of Fourth Division, protects his homeland by sea. Naruto and he have their differences from time to time.
Monkey D. Luffy Gallery