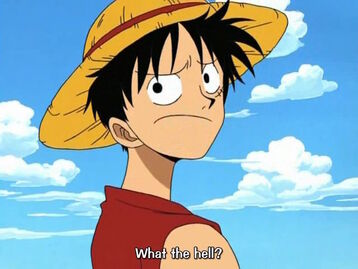 Monkey D. Luffy
is the main character from the anime
One Piece
. His dream is to be king of the pirates. There's just one problem: he can't swim!
He is voiced by Colleen Clinkenbeard
The Anime Empire
Monkey D. Luffy, master of the Navy and General of Fourth Division, protects his homeland by sea. Naruto and he have their differences from time to time.
Monkey D. Luffy Gallery
Ad blocker interference detected!
Wikia is a free-to-use site that makes money from advertising. We have a modified experience for viewers using ad blockers

Wikia is not accessible if you've made further modifications. Remove the custom ad blocker rule(s) and the page will load as expected.