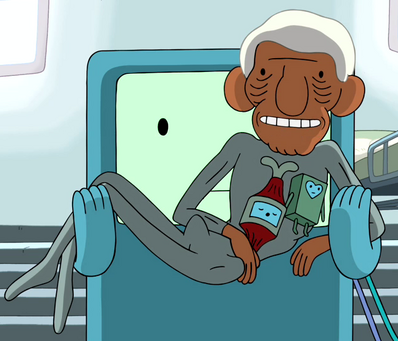 Moseph "Moe" Mastro Giovanni
was an old man who founded MO Co. and created BMO and all the other MOs. He says that BMO was created to experience fun and to care for his son, but he never managed to start a family.
Chronicles of the Great New Empire:
Mo brilliant scientist? who creates technology for the Force of Hevenburg.
Ad blocker interference detected!
Wikia is a free-to-use site that makes money from advertising. We have a modified experience for viewers using ad blockers

Wikia is not accessible if you've made further modifications. Remove the custom ad blocker rule(s) and the page will load as expected.