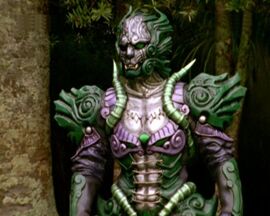 The leading Fearcat along with Cheetar attacked an archeological squad in Brazil in search of the Corona Aurora. After Benglo was released and Cheetar was destroyed, Mig and Benglo escaped and later attack a market place to attract attention. After being defeated by the Rangers, he was revived by Flurious, who used his powerful Gyros to turn him into a cyborg. Now, he has much more power and blaster/sword weapons. He is relentless and has no problem betraying the other villains to get the Corona Aurora. Following the defeat of their homunculus monster Agrios, he engaged Tyzonn in single combat and was destroyed by him. Mig is destroyed by power slash strikes from the Drive Detector.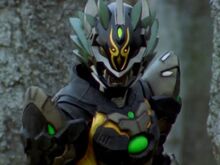 GNE
Ad blocker interference detected!
Wikia is a free-to-use site that makes money from advertising. We have a modified experience for viewers using ad blockers

Wikia is not accessible if you've made further modifications. Remove the custom ad blocker rule(s) and the page will load as expected.