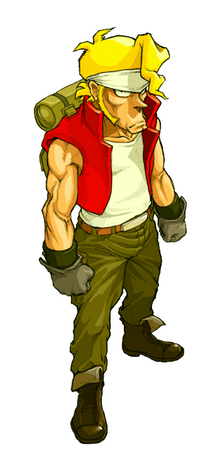 This Italian-American went on to study at the military academy's special technologies college after attending a public technical high school. After graduation, he became a member of the Peregrine Falcons Special Forces Squad (commonly called PF Squad). Although gentle by nature, mention of General Morden, responsible for the deaths of so many of his friends and comrades, will send him into an uncontrolled rage. He's one of the squad's expert agents and an intellectual whose hobby is computer science. A computer virus he created for fun once mistakenly attacked the army's central computer system. Penetrating through all of the security firewalls, the virus almost caused the launch of a nuclear missile. But he'll never admit this.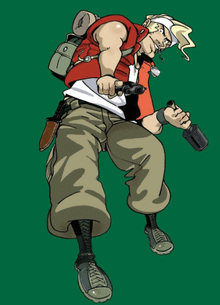 Ad blocker interference detected!
Wikia is a free-to-use site that makes money from advertising. We have a modified experience for viewers using ad blockers

Wikia is not accessible if you've made further modifications. Remove the custom ad blocker rule(s) and the page will load as expected.