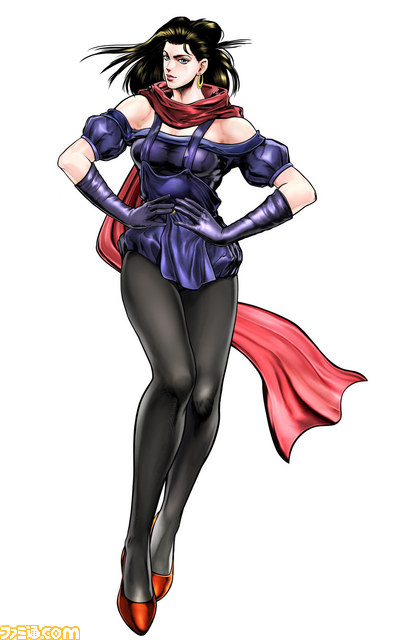 Lisa Lisa
(リサリサ
Risa Risa
), real name
Elizabeth Joestar
(エリザベス・ジョースター
Erizabesu Jōsutā
), is a core ally in Battle Tendency.
Lisa Lisa is a Ripple master and mentor to Caesar Zeppeli and Joseph Joestar. Later, it is revealed that she is Joseph's mother.
Legends of the Multi-Universe: Armageddon
Lisa Lisa debuts as a major character in Kiritsugu Emiya's side story as one of Kiritsugu's main allies.
Legends of the Multi-Universe: Weridmageddon