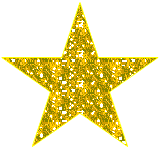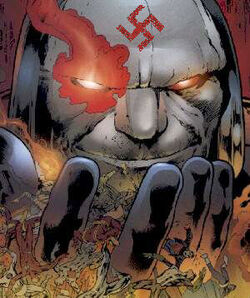 The Complete Monster is the most depraved of all characters; a villain utterly lacking in redeeming features. The Complete Monster is the worst of all villains in a storyline, a villain who is pure evil. And for this kind of villain, doing evil for them is as natural as breathing.

Or, anyway, that is how the character is presented in the story. The character is a bad guy, full stop. The author has not taken the character through any actions toward redemption, or at least any that stuck.

The Complete Monster can be recognized by these signs:
The character is truly heinous by the standards of the story, which makes no attempt to present the character in any positive way.
They commit acts that are atrocious by the standards of the story, and have crossed the Moral Event Horizon. Villains who have only crossed the MEH once usually do not qualify, although rare examples such as Aya Tokoyogi in exist if the line they cross is heinous enough.
The character's terribleness is played seriously at all times, evoking fear, revulsion and hatred from the other characters in the story. For this reason, villains such as Comedy Villains and Comic Relief Villains can never qualify.
They are completely devoid of altruistic qualities. They show no regret for their crimes.
Nothing justifies their crimes, and they cannot feel empathy and never redeem themselves.
This trope belongs to Tvtropes.
Help Rules
We are currently housing

14,355

articles, and

50,793

files.

We need YOU to help us expand and add articles to this wiki!

For starters, please sign up to create a FREE personal account, or log in if you already have one, and review our editing rules.

---

---

If you're new to Wikia, please use the above links to get started.
If you already have editing experience, and you have an article relating to a character, item or event to contribute, use the box below to create it:

If you're looking to help with cleanup, you can start here:

---

---

Check out the

community portal

to see what the community is working on, to give feedback,

or just to say hi.

Before contributing, please read our rules and abide by them.

Harassment/Cyberbullying: Any user who harasses or bullies another will be liable to punishment by admins as they see fit - If you are foolish enough to pick a fight with an admin you'll likely be banned. We are a good-natured wiki but nobody likes a bully, and we are no exception.

Edit-war: Any users who engage in edit-wars will receive a warning and a possible ban, and the article will be locked. Any user can call an admin if another user is undoing his edits for no reason.

Language & Offensive Content: It is never acceptable to use extremely offensive language however and users who do so will face punishment. As a general rule the same applies to articles, do not litter articles with offensive language - even articles listed as mature. This may be hard when dealing with extremely controversial media (such as exploitation films or some of the Japan-exclusive manga/anime) but with such things common-sense needs to come into play: Do not go into detail about the gruesome aspects of the character and don't quote their most offensive lines. Try to make the article as "clean" as possible - that way it doesn't come across as being what is known as a "shocker".

Trolls: We have a zero-tolerance when it comes to trolls, whether it be for humor or for harassment - there are plenty of troll sites for that sort of behavior - this is a wiki about villains, not a chan site.

Don't feed the Trolls: If you see a troll/vandal, just report him to an admin and leave him be; don't engage in flamewars with him, you'll be only fueling his desire to cause problems and make it harder for the admins to undo the damage.

Vandalism - Article edits will be inspected when admins get the chance to search for signs of vandalism that includes replacing the information on there without their permission. Do not pretend to be a incomprehensive newbie to anger us off that is insulting to the inexperienced and mentally less developed humans.

OCs - Do NOT edit Original Characters from another User. If you do that without permission you will get ban for one week. However, you're allowed to edit ONLY if the creator of the page post some inappropriate content or something that goes against our rules.

Plagiarism - Since this a crossover Wiki, you're allowed to take just ONE part of some external article unless the Admin from that Wikia allow you to put all the information of your new page here. If you copy the entire page of another Wiki, the page will be deleted. Also, Users from another Wikis are NOT allowed to use the contents of this Wiki as well unless they ask permission of the original owners.

Do not put categories on userpages: Categories are meant to categorize REAL pages, as in pages on the "Main" namespace, they're not tags you put on social profiles. As such your userpage is just a special page to introduce yourself, not a social profile page. So do not put any category on your userpage, if an admin sees it he or she WILL remove them. Add only User category to your User page. You can add the category of your group too, such as CIS Productions.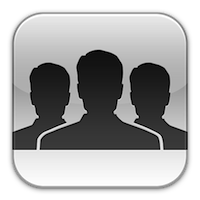 Logic? Screw logic! This is the Multi-Universe... where worlds and Universes do indeed collide and lots of cool things can happen. Heroes and Villains join forces and a epic battle is engaged. So come on and join us! You never know who you might meet! Original Characters are free to create. Without the Heroes and Villains, there is rarely a plot in a story, and this Wikia aims to showcase the characters we all love to hate and you may love or hate some OCs. All are welcome to join in and contribute here, so long as edits are constructive, discussions are positive, and both are relevant to the subject of heroes and villains. Welcome to the Legends of Multi-Universe Wiki.

NOTE: Images, video clips, audio clips, and musical numbers used, including fanart, belong to their rightful owners and are only used for non-profit use to make fan-made entertainment. We don't claim ownership over them. Viewer Discretion Advised: There are some fictional universes and episodes that have content that are inappropriate for younger audiences and it is advised for them to stay away from those mature rated series especially the adult ones.
This wiki contains material from many, many, many, many stories of all kinds, and unless the story in question is less than a few years old, expect to see unmarked spoilers. Watch out for OC characters that have Spoilers of ongoing Storylines.

For more information about our rules, be sure to mind our "read the rules." Thanks for stopping by!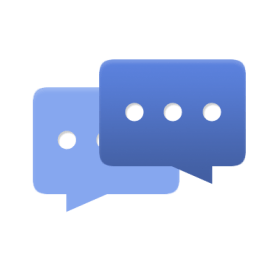 0
Legends of the Multi Universe Wiki
Join the Chat>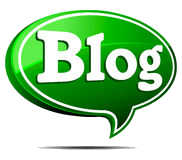 Create blog post
Refresh
This month January 18th is my Birthday.  On January 18th. I will make a video of thank you to LOTM Users for making my …

Read more >
See more >
Other Sites
Ad blocker interference detected!
Wikia is a free-to-use site that makes money from advertising. We have a modified experience for viewers using ad blockers

Wikia is not accessible if you've made further modifications. Remove the custom ad blocker rule(s) and the page will load as expected.