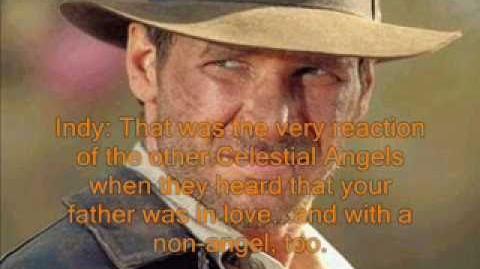 STORY: MagnaAngemon, Supergirl and Christine move on to the library of the Heroes' Refuge, where they meet Lara Croft. Lara is assistant to the keeper of the historical archives, who is none other than Indiana Jones. Indy tells Christine about her true origin, that she is the daughter of MagnaAngemon and Supergirl.
Ad blocker interference detected!
Wikia is a free-to-use site that makes money from advertising. We have a modified experience for viewers using ad blockers

Wikia is not accessible if you've made further modifications. Remove the custom ad blocker rule(s) and the page will load as expected.