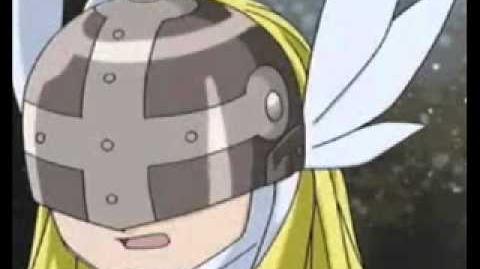 STORY: Angemon and Angewomon see part of the horrible past of the Phantom as they go through the Trial of Mind.
When they finish the trials, the Phantom reveals more of his past and was evidently the leader of a race called the Immortals, who were very close to the Autobots. Then he declares that Unicron is free and must be destroyed.
Just then, the rest of Angemon and Angewomon's family, along with Emperor X and LadyDevimon, arrive in the TARDIS and demand to know what the Phantom is up to. When they hear about Unicron, Emperor X thinks that his weapon can surely help. He tells the Phantom about the power source problem and asks if the Phantom can help. The Phantom gladly accepts Emperor X's request and offers to take everyone to get the HailFire Crystal.
But things take a turn for the worse when Skeletor, Hordak, and their minions show up, demanding the Phantom!
Ad blocker interference detected!
Wikia is a free-to-use site that makes money from advertising. We have a modified experience for viewers using ad blockers

Wikia is not accessible if you've made further modifications. Remove the custom ad blocker rule(s) and the page will load as expected.