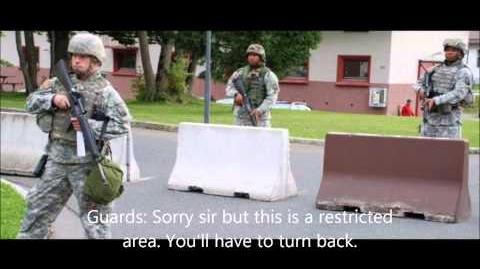 Story: After a series of gruesome murders in the Los Angeles area where the victims were drained of fluids and their organs removed and left in an advanced state of decay units of the LAPD, U.S. Army, and A-Team conduct a search and destroy mission for the creature that did it. What they encounter is the legendary alpha Silence alien known as the Slenderman. The Doctor arrives with the Org known as Zenaku with intentions to destroy Slenderman. In turn Zenaku meets up with Merrick the Wolf Wild Force and recruits him to help aid in the fight. After Slenderman's death Zenaku and Merrick depart to parts unknown with the Doctor in the TARDIS.
Ad blocker interference detected!
Wikia is a free-to-use site that makes money from advertising. We have a modified experience for viewers using ad blockers

Wikia is not accessible if you've made further modifications. Remove the custom ad blocker rule(s) and the page will load as expected.