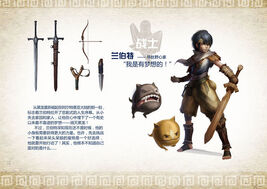 Ever since the Black Dragon rose in the continent of Altea, Lambert's life has been a tragedy. He lost his homeland and family when he was young. His main goal was vanquishing the Black Dragon. But he knew he wasn't strong enough yet.
He teamed up with Nerwin's bodyguard Liya and assisted the Six Heroes in the second Black Dragon raid. Throughout his journey, he developed a fondness for Liya. When Liya was killed after protecting him from an Orc, he wanted to use the Black Dragon Jewel to revive her, but was dissuaded from doing so by Geraint. Instead, Geraint offered his own jewel to Lambert, which he used to attempt to save Liya, but it seemed in vain.
Chronicles of Great New Empire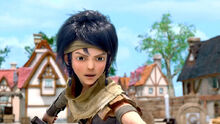 Ad blocker interference detected!
Wikia is a free-to-use site that makes money from advertising. We have a modified experience for viewers using ad blockers

Wikia is not accessible if you've made further modifications. Remove the custom ad blocker rule(s) and the page will load as expected.