"Hmm... You touched my Tralalala..."

This article belongs to its author Destroyer Subjugator90 and therefore only he is given the right to edit it, add this character to some other Storyline or use his work in other website. Only Users from CIS Production on the Wiki can edit this article. This article should not be edited without his granted permission by other Users or unauthorized editors shall be properly punished.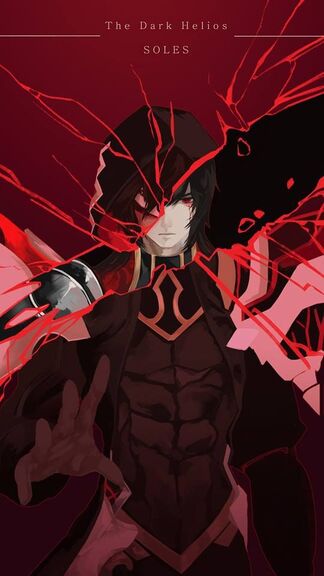 The
Darth Hades Arc
is the first and only Story Arc of the
LOTM: Sword of Kings Darth Hades Saga 
from 
LOTM: Sword of Kings
. And is the only arc of the only season of Darth Hades Saga, and is as well the 3rd Saga from
Sword of Kings Storyline
.
The arc will only focus in the final battle against Sith Empire after 2 years fighting against the Dark Empire. After countless battles, the Resistence II and the Alliance of Freedom bring the final battle to the Sith Planet, Kass Planet, to put a end to the evil empire that is causing suffering on the Multi-Universe for 10 quintillion of years.
List of Episodes
Single Season
Episode 1: Master of Darkness
Episode 2: Kass Planet Invasion
Episode 3: Sith Lord
Episode 4: The Planetary War
Episode 5: Darth Hades' Heart of Darkness
Episode 6: Light Ending
Episode 7: Illusions until the End!
Episode 8: Darth Jadus
Episode 9: Seraph of the End
Episode 10: Sith Capital
Episode 11: Dark Defenses
Episode 12: Celestial Knights Vs. Dark Knights
Episode 13 (Final): Hell
Episode 14 (Bonus): Rise of Tartarus