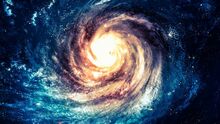 Dynasty Warriors is an crossover storyline project for 2016 by Porfirio 739. It is inspired by Hasbro's Transformers that will involve the warring factions based on Autobots and Decepticons: Ten Legendary Warriors-United Heroes and Dark Lord Empire Federational Apocalypse-United Villains.
"Let's assemble and roll out!"
It will consist of several chapters, episodes, story-arcs, and sagas with heroes and villains with their fully-trained creatures by series. The crossover storyline will have spin-offs, side stories, and sagas.
Characters
Main Heroes
Supporting Heroes
Pokemon Heroes
Symphogear Heroines
Crystal Gems
Love Interests of Ragna the Bloodedge and Jin Kisaragi
Autobots
Members of Ten Legendary Warriors-United Heroes
Duterte Freedom Force
Main Villains
Supporting Villains
Story Differences