"Hmm... You touched my Tralalala..."

This article belongs to its author Destroyer Subjugator90 and therefore only he is given the right to edit it, add this character to some other Storyline or use his work in other website. Only Users from CIS Production on the Wiki can edit this article. This article should not be edited without his granted permission by other Users or unauthorized editors shall be properly punished.
| | |
| --- | --- |
| | Spoiler Alert: This article/section contains details about future plotlines of LOTM: Sword of Kings described. Do not proceed unless you want to be spoiled. |
KnightWalker Family
Kanji

ファミリー

Rōmaji

Knightwalker famirī

Symbol

Master

Juria KnightWalker
Eckidina KnightWalker

Type

Family Conglomerate, Mobsters, Business Slavers, Warmongering Corporation, Mega Corp, Fascist Party, Nazi Organization, Genocidal Dark Empire, Totalitarian Corporation, Mega Private Military Conglomerate, Iron Fist Fascists, Malevolent Dictatorship, Corrupt Dictatorship, Omnicidal Warmongering Empire, Psychotic Dictatorship, Slaver Racist Empire

Location

Europe
</noinclude>
It's all about power. Grabbing it, keeping it, using it. Power is our currency. Our DNA. Our leader. We control the world. We provide the blueprint and we give the instructions. We're the people in grainy photos on grassy knolls. We're the shadowy faces in smoky backrooms and darkened board rooms. We're right here, hiding in plain sight, buying and selling favors. Blackmail, treason, deceit, these are our stock and trade. We work the magic of the drunken evenings with senators and chiefs of staff. We shake down demons and negotiate with sorcerers. We have stocks in hell, and compromising photos of angels. We use any means necessary regardless of the cost because the world is a bad place, and you can either do or get done. We're the KnightWalkers, and we're not done.
KnightWalker Family, KF for short, also known as KnightWalker Industries, Knight Industry, Knight INC, KDE, KnightWalker Corporation and Animus Knights is a powerful and corrupt PMC conglomerate that governs all economic sectors of planet Earth. They are one of the largest companies in the world and are the true main antagonistic faction in LOTM: Sword of Kings Saga AA, the first saga of LOTM: Sword of Kings. They are a mega conglomerate mobster family controlling the economy of the world in the shadows. They are led by Juria KnightWalker and his cruel daughter, Eckidina KnightWalker. They are one of the main antagonistic factions of the storyline alongside Sith Empire, Triggers Hell and Deus.Ex.Machina Industries Empire.
The KnightWalker is a very powerful British commerce guild, trade cartel, megacorporation, and lobbying group that was founded between 1000 years ago prior series events as an association of business and trade groups with its own commercial trade system. The KnightWalker grew to dominate entire country financial systems and all major trade routes, and have one of the most extremely formidable private military on the world. The KnightWalker Family created by the bourgeois to control Europe during and after the fall of the Ancient Egypt. Their main headquarters, the 24th Ward, is based in a mega-structure, built on the reclaimed land off Tokyo bay and can be seen as a symbol of tyranny and oppression by the Japanese people. After the World War I, the KnightWalkers Family has since been the de facto army and rulers of Europe stripping the nation of much of its sovereignty.
Information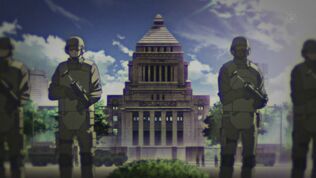 The KnightWalker Family, commonly referred to in English as the KnightWalkers, was a political party in France that was active between 900 and 2037 which practiced the ideology of Nazism and fascism.
The party emerged from the France nationalist, racist and populist Freikorps paramilitary culture, which fought against the democracy uprisings in post-World War I. Initially, KnightWalker political strategy focused on anti-big business, anti-bourgeois, and anti-capitalist rhetoric, although such aspects were later downplayed in order to gain the support of industrial entities, and in the 1930s the Family's focus shifted to anti-Semitic and anti-Marxist themes.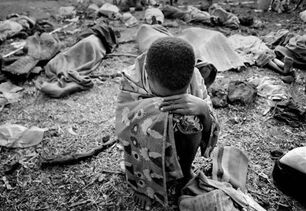 Racism was central to KnightWalker Family and its Nazism system. The KnightWalkers propagated the idea of a "people's community". Their aim was to unite "racially desirable" as national comrades, while excluding those deemed either to be political dissidents, physically or intellectually inferior, or of a foreign race.
The KnightWalkers sought to improve the stock of the France people through racial purity and eugenics, broad social welfare programs, and a collective subordination of individual rights, which could be sacrificed for the good of the KnightWalker state and the "Aryan master race". 
  To maintain the supposed purity and strength of the Aryan race, the KnightWalkers sought to exterminate Homosexuals, Blacks, Chinese, Jews, Slavs, Romani, and the physically and mentally handicapped. They imposed exclusionary segregation on homosexuals, Africans, Jehovah's Witnesses, and political opponents. The persecution reached its climax when the party-controlled France state organized the systematic murder of approximately 800,000,000 people and five million people from the other targeted groups, in what has become known as the Hlokaust; Holocaust in KnightWalkers language. The KnightWalker's leader since 2005, Juria KnightWalker, was appointed leader of the corporation. Juria and his daughter, Eckidina rapidly established a totalitarian regime. Following the defeat of the KnightWalker Family at the conclusion of World War III in the entire world, the Family was "declared to be illegal" by the entire world.
Members
Founders
All founders are deceased since they created the organisation 1000 years ago
Gebaze (Original Founder) - Founded in year 300
Hendrickson
Tomura Shigaraki
Jashin
Xerxes
William Tavington
Queen Victoria
Gamal
Priest
Yuan Shun
Leaders
Juria KnightWalker
Eckidina KnightWalker
Generals
Misogi Kumagawa
Hein
Mason Verger
Vladimir Makarov
Griffth
Thomas Sinclair
Budo
Dreyfus
Gilthunder
Black Mask
Military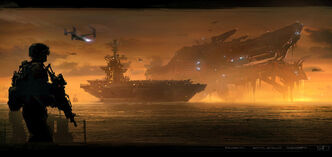 KF has vast military power and very powerful. They have uncountable amounts of soldiers stationed within Europe and since KF is international, they have forces coming in from all over the world. KF Soldiers are equipped with state of the art weaponry and have advanced technology. KF Mechs are also very powerful since they are used to takedown armed opposition. Many of their commanders and leaders are very corrupt and psychotic which leads them to killing countless civilians and armed resistance members. 
The KF Army is composed of humans, Meta-Humans, Cyborgs and Battle Drones.
Arsenal
MP7 Submachine Guns
M16 Assault Rifles
Futuristic Assault Rifles
SMAW Rocket Launchers
Humvees
Stryker APCs
M1 Abrams Main Battle Tanks
Endlave Mechs
Laser Weapons
Surface-to-Air Missiles
Automated Drone Turrets
F-35 Joint Strike Fighters
B-2 Spirit Stealth Bombers
Aircraft Carriers
Laser Satellites
Hand of Apocalypse Satellite
Hlokaust Cannon
Humpty Dumpty Satellite
Goals
Original goals
Maintain absolute control over Europe and crush any form of dissent;
Destroy the Funeral Parlor Organization;
Cull the population within the United States;
Gain economic strongholds;
Remove dissident;
Total annihilation of the ARM;
Develop and initiate Project Insight and destroy any and/or all future threats to KF;
Maintain world-wide shadow government;
Destroy GDP to rule the world;
Achieve a global dictatorship under a TECH regime;
Force all countries under the banner of the KF;
Take Over the World and establish a One-World Government;
To Maintain Absolute control and dominance over the country of Japan;
Defeat Chronos Empire;
Keep the Oceanic People distracted and submissive;
Find and either kill,arrest, and/or torture political activists and opposition leaders;
Eckidina's Control
Plunge the world into an endless state of war and push humanity to the brink of extinction;
To defeat Rihavein Family;
Destroy Tenguu City;
Wipe out Japan from the existence;
To use the LN-666 Project to make Eckidina all-powerful goddess;
To destroy Earth after they finish they reign and conquer the Milky Way galaxy;
DEM Empire's Control
Serve Deus.Ex.Machina Empire at their best;
Crush the Rebellion;
Defeat Alliance of Freedom;
Kill Elliot Woodman;
Defeat the last ExKrieg, Katarina Couteau;
Serve Fallen;
Destroy all life on the Multi-Universe and finally destroy the Core of the Multi-Universe itself to destroy the existence.
Military
The corporation is so powerful that it has great power as possible to capture even a entire nation, with billiards drones and soldiers to serve Eckidina, the KF is almost practically impossible to be overturned, turning Eckidina into an extremely formidable opponent.
Foot Soldiers
Battle Drones
Enslaved Countries
A
Albania
Algeria
Andorra
Angola
Antigua and Barbuda
Argentina
Armenia
Australia
Austria
Azerbaijan
B
Bahamas
Bahrain
Bangladesh
Barbados
Belarus
Belgium
Belize
Benin
Bhutan
Bolivia
Bosnia and Herzegovina
Botswana
Brunei
Bulgaria
Burkina Faso
Burundi
C
Cabo Verde
Cambodia
Cameroon
Central African Republic (CAR)
Chad
Chile
Comoros
Democratic Republic of the Congo
Republic of the Congo
Costa Rica
Cote d'Ivoire
Croatia
Cuba
Cyprus
Czech Republic
D
Denmark
Djibouti
Dominica
Dominican Republic
E
Egypt
El Salvador
Equatorial Guinea
Eritrea
Estonia
Ethiopia
F
G
Gabon
Gambia
Georgia
Germany
Ghana
Greece
Grenada
Guatemala
Guinea
Guinea-Bissau
Guyana
H
I
Iceland
India
Indonesia
Iran
Iraq
Ireland
Israel
Italy
J
K
Kazakhstan
Kenya
Kiribati
Kosovo
Kuwait
Kyrgyzstan
L
Laos
Latvia
Lebanon
Lesotho
Liberia
Libya
Liechtenstein
Lithuania
Luxembourg
M
Macedonia
Madagascar
Malawi
Malaysia
Maldives
Mali
Malta
Marshall Islands
Mauritania
Mauritius
Micronesia
Moldova
Monaco
Mongolia
Montenegro
Morocco
Mozambique
Myanmar (Burma)
N
Namibia
Nauru
Nepal
Netherlands
New Zealand
Nicaragua
Niger
Nigeria
Norway
O
P
Pakistan
Palau
Palestine
Panama
Papua New Guinea
Paraguay
Peru
Philippines
Poland
Portugal
Q
R
S
Saint Kitts and Nevis
Saint Lucia
Saint Vincent and the Grenadines
Samoa
San Marino
Sao Tome and Principe
Saudi Arabia
Senegal
Serbia
Seychelles
Sierra Leone
Singapore
Slovakia
Slovenia
Solomon Islands
Somalia
South Africa
South Korea
South Sudan
Spain
Sri Lanka
Sudan
Suriname
Swaziland
Sweden
Switzerland
Syria
T
Taiwan
Tajikistan
Tanzania
Thailand
Timor-Leste
Togo
Tonga
Trinidad and Tobago
Tunisia
Turkey
Turkmenistan
Tuvalu
U
Uganda
Ukraine
United Arab Emirates (UAE)
United Kingdom (UK)
Uzbekistan
V
Vanuatu
Vatican City (Holy See)
Venezuela
Vietnam
Y
Z
Status
Death Status
Economy
Government
March Theme Song
Affiliations
Anti Bodies

A special quarantine unit, also feared as the "white clothes" by the residents of the fort, is also based in the 24th Ward, where Eckidina serves as the chief. 

Sephira Genomics

A multinational pharmaceutical company based in the 24th Ward, responsible for the basic research of the apocalypse virus and its vaccine production. Karma MaxWell works as a senior researcher there.

Novosic Kingdom

The Kingdom of Novoselic or Novosic Kingdom is a small European monarchy that exists in the universe of the LOTM: Sword of Kings. It is Sonia Nevermind's home country. It was destroyed by the forces of Ultimate Despair under the command of the country's princess, Sonia who had fallen into despair. The kingdom met its ending at the very end of World War III. During the war, the kingdom was part of KnightWalker Alliance and fought the GDP, PDA, ISA and VSA in China.

Manufacturing Progressive Sciences

Manufacturing Progressive Sciences also know as DEM Arms was a covert biological and chemical warfare research and development unit of the KnightWalker Alliance that undertook lethal human experimentation during the Third Sino-KnightWalker War of World War III. 

Order of Terror

The Order of Terror, Zero Human Executors, Knight Templars or Zagyria Empire but better know to mankind as Illuminati, is allegedly a secret organization controls most government affairs using KnightWalker Family as the main Neo-Nazi organization base, it also the only know organization from Earth affiliated to Deus.Ex.Machina Industries Empire, a Nazi superpower from another reality. Since the Order of Terror is the true organization that is keeping KnightWalker Family active, they are the true KnightWalker Family's leaders.

Wolf Assassin Brigade

Wolf Assassin Brigade is a special police unit of the KnightWalker State in Europe. Due to the nature of crime in KnightWalker's controlled territories, Wolf Assassin Brigade units have extensive experience in urban warfare as well as progression in confined and restricted environments. It also utilizes equipment deemed more powerful than traditional civilian law enforcement. They're also mercenaries working to Eckidina KnightWalker and Karma Maxwell as assassins and personel private army.

Aldegyr Kingdom

Aldegyr Kingdom is a monarch country in East Europe constituting the northern part of the Finland. Aldegyr officially describes itself as a self-reliant socialist state and formally holds elections. Critics regard it as a totalitarian dictatorship. Various media outlets have called it Stalinist, particularly noting the elaborate cult of personality around Kanon Rihavein and her family. International organizations have assessed that human rights violations in Aldegyr have no parallel in the contemporary world

Godom Empire

As the name implies, The Empire is an absolute monarchy where the Emperor's word is law. The nation is not just run by him alone, however, as he has the Prime Minister and various advisers to administrate many territories and regions. The current Emperor rules the nation with iron fist and commit genocide and punishment in his own people. Corruption is something very high and the people suffer hunger, thirst and lack of basic sanitation. Because of this many of his officials are doing as they please including the newest Emperor

Mafusa Gang

The Mafusa Gang was a extremaly evil Japanese Yakuza faction of thugs, criminals and drug dealers that operated in Tenguu City in Japan. The group grew rapidly in both size and aggression. Controlled by Aki Honda, they were originally simple addicts and punks dealing drugs. In a short time, they were able to take control of Tenguu City 's Neon District. The Mafusa Gang is the largest gang of criminals on Japan and is know worldwide for their aggression. After the World War III started, they attacked Tenguu City by Eckidina KnightWalker's orders, killing children, women and men. They killed 2 millions of people in Tenguu War, however, one by one, they were killed by Japan Ground Self Defense (actually, Eckidina was the one who called JGSDF to destroy the Mafusa Gang; only to make her war more "fun"). They killed and raped many women and destroyed many children innocence by giving drugs to them.

Deus.Ex.Machina Industries Empire

DEM Empire is a Dark Empire and is one of the 3 Dark Empires on Balam Alliance, alongside the Sith Empire and Triggers Hell. They are the only company in the whole multiuniverse that is able to create the Realizers and are the largest company in the Multiuniverse. The D.E.M Industries is a imperial company that is doing business globally with headquarters in 11th Multiuniverse and in 500,000,000 realities. The army employs and enslaves powerful races, such as the ExKriegs, to take over suitable planets. They also are the most recurring organization of the storyline, 70% of all bad events on the storyline happened because of them, and they are final villains that all villains and heroes must fight to save the Multi-Universe from being destroyed from existence. In other words, they are the final public villains all heroes and villains will face to save all the realities of existence, making them the true villains of all realities and Multi-Universes.

They invade planets to kill the population, extract all planetary resources, enslave men and children, sell the most beautiful women in the "black-market", sell all animals on black market, sell young girls as sex-slavers, use men as slavers in death camps, wipe out the livings beings from that planet so that they can be sold the planet to the highest bidders. After they conquested all galaxies, they destroy all galaxies and planets they conquested then and finally destroy the entire reality by causing a SuperNova when they are "finished" in conquesting that reality.

The DEM Empire was the galactic government established by The Fallen in 1945 after WWII and the defeat Nazi Germany in 2nd Alternative Reality. After they had conquered their own world, they unified all realities in existence using the Realizer of Yggdrassil to transform all universes in just one universe so they overthrow the laws of reality and make Isaac Westcott becomes the new Dark God of apocalyptic universe. Only members of high-ranking of DEM army know Isaac's true goals. Billions of other mere officers are intended to be used and then discarded. The DEM Empire's territory at its peak consisted of some one and a half billion member and conquered worlds, as well as sixty-nine triillion colonies, protectorates and puppet states spread throughout the entire Multi-Universe, stretching from the borders of the Deep Core to at least Wild Space. Emperor Westcott sent Grand Admiral Thrawn on a mission to bring the rule of the DEM to the Unknown Regions of the Multi-Universes.

The Revelation of Qliphoth

The Revelation of Qliphoth are the main antagonists of the LOTM: Sword of Kings - Magic Side, responsable for all bad events and incidents involving the magic and black magic from the Underworld happening across the series as a whole and has a role in the story much bigger than Triggers Hell, whom are "Satanists" (worshippers of Satan) or "Leonists".

They're a Aranist (and are a powerful group of 40,000,000,000,000 reality-warping fallen angels (or demons), each corresponding to a negative emotion of life, thumb or fingers, directly below Ara Astaroth in power and authority. All of them were originally humans (non-humans were exiled) who were chosen by Ara to serve her p

The faction is considered an unique extremely massive cult formed by countless allied factions, such as Qliphoth Realm, Yuu Vong Church, Astaroth Empire and many others, all with one single objective; aid Ara in her goals to plunge the whole omniverse in chaos and destruction, and then travel to another omniverse to do the same thing.

Fallen Roman Catholic Church

The Roman Catholic Church, also known as the Roman Church, the Catholic Church, the Roman Orthodox Church and The Church, is a global Christian society of devout men and women seeking ultimate salvation. However, in 2036, nearly five months after Aki Honda's death and Mafusa Gang's defeat, Pope Matthai Reese was nearly killed by Michael Langdon, who stole the infamous Grand Grimoire by John Dee and wished to cause Katarina and La Folia took part in his ploy.

After World War III, the Fallen Church still holds great power, unlike many KnightWalker allies, since Michael managed to transfer the base of the Fallen Church from Vatican to Planets Sorensen-444, a parallel Earth ruled by Moloch's United Kingdom of America. By gaining everything he needed - the Grand Grimoire, the Frozen Sapphire of Arendelle, the Shard of Anubis, all of 30 Tyrian shekels, the Bell of Awakening and so on - Michael managed to empower the Fallen Catholic Church's power. Also, Michael had revived Moloch soon after Henry Parrish finished the latter off, and he managed to usurp Jasmine Porcelain's position as the Fifth Tribulation, thus creating a New Timeline.
All logos
The KnightWalker had several logos over the centuries.
Quotes About KF
Eckidina think humans are perverse in nature. She thinks that people who commit cruel acts are the "real humans". And people who do good deeds are the real monsters she is afraid. - Katarina
How can you have a war on the KnightWalkers when they are the war itself? - La Folia
"War is peace. Freedom is slavery. Ignorance is strength." Whoever who created this saying in that family was drugged. - Emilia
Older men on KnightWalker Family declare war. But it is youth that must fight and die. - Kyouhei
I'm not from Earth, I'm an hybrid; an Hutsuan and Human. But I can tell, they are the same; the KnightWalkers and the DEM Empire. - Elliot
Only the dead people killed by Juria and Eckidina have seen the end of war. - Vision
I'm working for the KnightWalkers for 20 years, Kyouhei Kannazuki. One day my son asked me: "Dad, why you kill people?". It's been 16 years since that time, and even today, I do not know the answer. - Joseh
Perhaps the KnightWalkers have taken the phrase: "It's just Business" too seriously, since their business are enslaving, dominate, rob and kill. - Kotori
When they wage war it's the poor who die. - Katarina
I do not know who is the most inhuman person of history; Joseph Stalin, Herodes, Xerxes, Napoleon, Adolf Hiltler or a 17-year-old teenage girl named Eckidina Knightwalker. - Jose
The New York Daily News suggested that my biggest war crime was not killing myself like a gentleman. Presumably Griffith was a gentleman. - Lun
The term "totalitarian" was derived from Juria's "Total State", which was a "craddle to grave" solution that sought to micro-manage all aspects of humanity. - Sven
Gallery
Trivia
While many organizations in the storyline are fictional based in true events or mythological groups, the KnightWalker Family is actually one of the realistic groups in the story during their time on Earth. In the story, they actually represent the Illuminati Organization disguised as a (obviously evil) corrupt conglomerate.