In Construction
This article is about the OC character. For the character played in League of Legends, see Katarina Du Couteau
| | |
| --- | --- |
| | Spoiler Alert: This article/section contains details about future plotlines of LOTM: Sword of Kings described. Do not proceed unless you want to be spoiled. |
"The difference between you and her... I see, it's not too hard to find. "Why a teenage girl think she can trade blows with the superior beings?" You're right, you and her are who think you can put all humans under your feet. She was born as a loniest person, that's because she is the kindest person I know. She was born as a saddest person, that's why her smile is the brightest. She is a damaged person, that's why she is wisest and shows value to bounds, friendship and life. She was born on darkness, that's why she is the servant of light while fighting on the shadows. Unlike you who fight to "win", she fights to never lose and never give up until she is dead. She will cut her own limbs to kill you, even if it means she will never walk again, she will keep fighting until she see our smile. But... Katarina was crying... Sha gave up... And was trembling... I never want to see her like that again. Katarina Couteau is a strong and a ferocious warrior! I want to see her come back to herself when she wakes up from this nightmare! This time, I'll fight for you!"

— Imperia to CM Unit 130
Katarina Couteau
General Information
Name
Katarina Couteau
Elesis Du Tirial
Kanji
カタリナ両刃の大型ナイフ
Romanji
Katarina Ryōba no ōgata Naifu
Alias
Titania, Crimson Avenger, The Red Haired Demon, The Mighty Red Haired Demon, The Last ExKrieg, Scarlet Couteau, The Sinister Blade, ExKreig Avenger, The Prime Abyssal Punisher, Shinigami, Legendary Phantom Speed, Big Sis, Target 1, Erza Scarlet sister, Onee-chan, Red Head Otome, Akane, Reddy, Sarcastic One, The Red Haired Oni Princess, Masculine Girl, The Princess of Kawari Skeletons, ExKrieg Survivor, Legendary Woman, Red Haired Monster, The Demon, The Last One, Abyssal Mistress, Abyssal Goddess, ExKrieg Princess, Mistress of the Blood, Mistress of the Black Blood, The Next DEM Empress, Goddess of Anti-Death, Horsewoman of Darkness, Leohart's Wife, Good Dark Heart, Servant of Light, Slayer of Sith, Elesis Du Westcott, Katarina Du Tirial, Katarina Westcott, Goddess of the Spirits, Super Katarina, Neith, Artemis, Hela
Characteristics
Race
ExKrieg
Age
18 years old in LOTM: Sword of Kings
Gender
Female
Status
Alive
Birthday
21 August

Height
1,70 meters in Base Form, 1,73 meters in Rage Mode, 530 meters in Berserk Mode, 1,72 meters in ExKrieg Form
Weight
16kg (120bs) as child, 24kg (150bs) as pre-teen, 45kg (180bs) as teenage, 50kg (120bs) as young adult, 150 tons as Berserk Abyssal Monster, 55kg (180bs) as adult
Hair Color
Scarlet and Dark Red in all forms
Eye Color
Green formerly
Blood Type
A+ in Base form, Black Blood in all forms
Professional Status
Affiliation
Previous Affiliation
Alliance of Freedom, Team Witness, The Rogues, The Resistence, The Alliance, Raizen High School, Peace Foundation, La Folia's Rescue Team, Vessel Noxus, New Republic of DEM, Azul's Crew, Simulator Battle Arena Fighters, Mafusa Gang, Catholic Church, ExKrieg Kingdom, Minecraftia Kingdom, Kingdom of the Cosmic, Destiny Team, Wolf Pack Squad
Occupation
Student on Raizen High School, Member of Alliance of Freeedom, S-class Heroine, Team Witness member, The Rogues warrior, New Republic Legend, Tenguu City Guardian, Earth's Defender
Previous Occupation
Former ExKrieg Warrior, Former DEM Empire's fighter slave, Former Student, Former gangster, Former member of Team Witness, Former member of the Rogues, Former member of the Resistence
Partner(s)
La Folia Rihavein, Mana Takamiya, Rentaro Satomi, Erza Scarlet, Ichabod Crane, Jellal Fernandes, Shigure Yukimi, Tomas Sev, Imperia, Lucas Kellan
Previous Partner(s)
Reine Murasame, Rentaro Satomi, Ichadod Crane, Sister Eunice, Asuha Chigusa, Jellal Fernandes, Lucas Kellan, La Folia Rihavein, Imperia, Atala Arck, Azul Jissele, Tomas Sev, Shigure Yukimi, Eugen katsuragi, Majestrix, Komaru Naegi, Jin Kisaragi, Saeko Busujima, Kyouhei Kannazuki, Kotori Itsuka, Elliot Baldwing Woodman, Karen Nora Mathers, Medusa, Abbie, Poison Ivy, Adam Frankenstein, The Bride, Maria Arzonia, Kyouko Kirigiri, Sonia Nevermind, Sasha, Evil Katarina, Kalus, Eve Fullbuster, Bismarck Bodewig
Base of Operation
Earth, Japan (formerly), Bandu Planet (homeplanet), Sleepy Hollow (formely), New Conglomerate HQ (formely), La Folia's House (formely), Tenguu City (formely), The Rogues Base (formely)
Personal Status
Relatives
Mikaela Du Tirial (biological mother), Isaac Ray Peram Westcott (biological father), Iruka Couteau (adoptive father), Haruko Couteau (adoptive mother), Eugen Katsuragi (non-biological sister), Akrak Couteau (aunt), Rinslet Couteau (daughter)
Counterpart
Sir Isaac Ray Peram Westcott, Dark Couteau, Vira, Michael Langdon, Elesis Du Tirial, Aki Honda, Alisa Ray Peram Westcott, Aryana Westcott
Hobbies
​Taking bath, playing with cats and dogs, teasing La Folia and Mana, fighting gangsters and criminals, protecting innocent people in Tenguu City from Mafusa Gang, listening to pop, saving planets, crushing DEM forces, finding new planets to visit, traveling across the space, meeting stars, looking at the stars at night, fighting Azul, meeting new species of aliens, swimming
Goals
unknown
Abilities
Powers
Prime Abyssal Mana
Death Sphere
Full Power Energy Ball
Laser sword
Death Spike
Emperor's Blast
Supernova
Baked Sphere
Multi-Universal Destroyer
Nightmare's Awakening
Genocide Ball
Scream
Ceifador
Skill
Blind Star
Black Hole
Dimensional manipulation
Reality Warping
Absolute Evil
Genjutsu
Divination
Tail Attack
Strike Beam
Death Beam
Black Light
Death Skeleton
Death Judgement
Svangeria Eye
Isaac's Eye
Freeze Storm
Omnicidal Quantum
Explosion Wave
Magi-Tech
Realizer
Death Slade
Power Break
Blow of Pain
God's Tears
Guard Break
Paralyzing Gaze
Palm Energy Infusion Explosion
Universe Destroyer
Eye Laser
Prime Abyssal Punisher transformation
Meteoric Burst
Multi-Universal Cannon
Type of Power
ExKrieg energy, Abyssal Black energy
Weapon
Dual blade, Legendary Prime Abyssal Punisher Scythe, Crimson Blade, Shurikens, Witness Spears
Portrayal
English Voice
Felecia Angelle
I see. But before I lose control of my personality, let me tell you something. I mastered many styles of martial arts but I should not use them against you. Because each martial art is a respectable product of human technique. Techniques that should not be used through the anger. Therefore, I must send myself to my anger and use pure violence as an animal rather than a human!
Katarina Couteau

Katarina Couteau, born as Elesis Du Tirial, is the main heroine (sometimes as Anti Heroine due to her dark personality) protagonist in the LOTM: Sword of Kings storyline created by DestroyerSubjugator90. She is the adoptive granddaughter of Iruka and Haruko Couteau, the daughter of Mikaela Du Tirial and Sir Isaac Ray Peram Westcott, the older sister of Alisa Ray Peram Westcott, the older adoptive sister of Eugen Katsuragi, the wife of Myouri and the mother of Rinslet Walker Couteau. Cheerful, courageous and also a bit naive and dimwit, Katarina is an ExKrieg originally sent to Earth as an infant with the mission to destroy it since her race was enslaved by Deus.Ex.Machina Industries Empire and were forced to invade and destroy all living being of the planet in order to give it to DEM to sell, however, after the ExKrieg Genocide caused by Isaac Westcott, Katarina was sent to Earth by her mother, Mikaela Du Tirial, to save her from being killed by DEM Forces. However, an accident alters her personality, causing her to grow up with split personality and later become Earth's greatest defender against evil forces like Mafusa Gang, KnightWalker Family, Novosic Kingdom, Godom Empire and Order of Terror as well as the informal non-official leader of the New Republic of Deus.Ex.Machina Industries. Throughout her life, she trains hard and strives to be the greatest warrior possible, while at the same time using her amazing strength and skills to uphold peace.
After her arrival on Earth, she was adopted by a french couple known as Iruka Couteau and Haruko Couteau. Due to a car accident that happened when she was a child, her adoptive parents died, forcing her to live alone in the wilderness for much of her young life, during her time alone, she suffered bullying, torture and psychological abuse by the hands of bullyings and bad people from society that judged her as a criminal, gangster and thug because of her scarlet hair (which favored her mental insanity) and became an outcast with misanthropic tendencies (hatred of humans). At one point after her corruption by the society, she thought about wiping out all humans from the planet which could have awakened her dark personality and would eventually destroy the world with Abyssal powers, however, La Folia Rihavein met her before it could happen and stopped her insane rampage with her pure-heart.
After meeting La Folia and learning about the good parts of humanity, Katarina's life was forever changed and led to her becoming a legendary warrior who saved the planet Earth many times on the future from the hands of Eckidina KnightWalker, B1-Killer Kampfdroide Unit-CM 130, Sasha, Emperor Tathagata Killer, King Hamdo, Kanon Rihavein, Aki Honda, Diabla the Qliphoth Tyrant and Junko Enoshima. In the following years, she became a prodigal warrior who saved not only the Earth but the existence and Multi-Universe from the likes of Darth Hades, Leohart the Prince of Hell, and The Fallen in her journey to become the strongest fighter warrior alive to protect all living beings. As the years passed, her mental illness ceased to exist and she became a incorruptive warrior, yet that does not mean she left most of her enemies alive, Katarina loved to fight she never left one of her most cruel enemies alive after her fight with Aki Honda, where her goodness was the reason why her adoptive sister, Eugen Katsuragi, was killed by the ruthless hands of Aki Honda, the deceased leader of Mafusa Gang.
Due to her bravery and courage, Katarina was called by Reality Council to fight and protect the Multi-Universe alongside billion of heroes that were called from many parts of the Multi-Universe to fight the Balam Alliance that were breaking havoc many universes, dimensions, multiverses, galaxies and planets of the existence, when the war against the Dark Empires from Balam Alliance was coming to an end (with the defeat of the heroes and all heroic factions), the Reality Council had no choice but to bring heroes from many parts of the existence to fight and protect all creation from the hands of the evil Sith Empire, Triggers Hell and Deus.Ex.Machina Industries Empire, alongside many heroes, Katarina was just one of them but later becomes the most notable of them all because of her trace of Abyssal and ExKrieg in her blood and had power to defeat the most powerful beings on the Multi-Universe; Darth Hades, Leohart and the Fallen, whom are the emperors of the Balam Alliance.
Initially believed to be an Earthling, she is later revealed to be a member of an extraterrestrial warrior race called the ExKriegs with the birth name Elesis Du Tirial. As Katarina grows up, she becomes the Earth's mightiest warrior and protects her adopted home planet from those who seek to harm it, she later becomes the most powerful warrior of Earth after her fight with Aki Honda and Michael Langdon that awakened her power little by little due to her injuries and horrible psychological experiences through her life. Katarina is depicted as carefree and cheerful when at ease, but quickly serious and strategic-minded when in battle, despite her cheerful personality, she is quite ruthless and sometimes can act very brutal due to her generic ExKrieg blood, in which the entire race was bloodthirsty warriors destroying entire lives on many planets. She is able to concentrate her ExKrieg and Abyssal energy and use it for devastatingly powerful energy-based attacks, the most prominent being her signature is "Pylóna tis Agonías", (Αγωνίες Πυλώνα tis, "Pillar of Agony" in Greek) in which Katarina launches a dark red energy blast from her right hand and eradicate all evil beings of the existence. Despite her brutal and sociopathic nature that appears in times, Katarina is actually pure of heart who seeks to bring peace and protect the people around her, she vowed to herself to fight only to protect her friends and loved ones but as more powerful enemies appeared on the way, she unconsciously started to fight to protect not only her friends but entire planets and universes, gaining many friends and allies on the way. With her friends, she fought many villains who sought to bring war, death and destruction in many places of the Multi-Universe. 
As the protagonist, Katarina appears in most of the episodes, spinoffs, specials and crossover of the storylines of CIS Productions. Due to her role in the story, Katarina has become one of the most recognizable characters by all members of CIS Productions website. Despite that, Katarina is somehow a contraversial character because of her mental Illness and split personality that turns her into a psychopathic murder, insane sadistic assassin and a brutal homicidal fighter, and because of that Katarina has an Anti-Heroic personality a good-hearted and another personality with a cold and evil heart with homicidal tendencies. 
Data
Nacionality: Alien ExKrieg; fluent in Japanese and English
Classification: Dark Mistress of the Abyssals/Half ExKrieg/Alien Humanoid/Peace Seeker Warrior/Anti-Nazism fighter/Sociopathic Heroine/Tragic Martyrs/Sadistic Anti Heroine/Outcast Assassin/Red Haired Woobie/Equality Seeker/Anti-Imperialism Guardian/Protector of Innocence/Defender Legendary Warrior/Abyssal Punisher
Gender: Female
Age: 18-19 years old in LOTM: Sword of Kings storyline; 25 years old in Corbin Files; 5

,000,000,000 years old in LOTM: Destiny

Power and Abilities: Super strength, speed, durability, endurance, agility, skilled in martial arts, afterimage creation, flight, the ability to manipulate and use Ayss both defensively (can use her energy to enhance her natural durability and harden her skin) and offensively (can shoot abyss blasts capable of crossing thousands of kilometers and blowing up entire realities), energy sensing, can transform to increase her power even further, psychic abilities, telekinesis (can kill Abyssals by just staring at them), can survive in space, regeneration (high-low)
Weaknesses: Her Goodness, can't keep most of her ExKriegs form for too long due that her transformation took to much of her spiritual energy, horrbile judge of character when she was easily deceived by Michael Langdon and Sonia Nevermind, needs life energy to keep her power working (similar to how Abyssals keep their powers)
Destructive Capacity: Island level+ | Planet level | At least small star level+ (vastly superior to Base Freeza and defeated Final Form Freeza) | At least small star level+, likely much higher | At least small star level+, likely much higher | Universe level+ (destroyed a superior amount of energy that was going to destroy the universe with a single punch during her clash with Hades as Abyssal Punisher Ultimate, she became stronger since then, she can also destroy space-time
Range: Hundreds of kilometers | Millions of kilometers (Katarina' blast reached the moon) | Millions of kilometers | Billions of kilometers | Tillions of kilometers | Universal (the shockwaves from hierpunches expanded past the observable universe) | Universal Class+ SSS, able to destroy entire universes as Prime Abyssal Punisher Final Form
Speed: Hypersonic+ (mach 89, could outpace Diabla's ki blasts over a short distance) | Massively hypersonic+ | Sub-relativistic+ (mach 33k+ scaling from Aryana's Death Ball that destroyed 2nd Earth, proved capable of swatting away Aryana's machine gun like volley of Death Beams [her fastest attack] with one hand) | At least sub-relativistic+, likely much higher | At least sub-relativistic+ | Massively FTL+ (fought against Vados) | Massively FTL+
Durability: Island level+ | Planet level | Small star level+ | At least small star level+, likely much higher | At least small star level+, likely much higher | Universe level+ | Universe level+ (she becomes more durable)
Lifting Strength: At least Class M+
Striking Strength: Class PJ+ | Class NJ+ (superior to Gohan) | Class XKJ+ (superior to 100% Final Form Aryana) | At least Class XKJ+ (can trade blows with CM Unit's Tech Body) | Class XKJ+ minimum | Universe Class 
Stamina: Inhuman levels in both her base and Super ExKriegs forms (can train for days with minimal rest and have long drawn out fights) significantly decreases upon reaching ExKriegs 2. Upon reaching ExKrieg 3, her stamina is low enough that Super Saiya-jin 3 is almost useless against any fighter strong enough to use it against, as it can only be maintained for a few minutes
Standard Equipment: She used many weapons through her life, including her Crimson Avenger blade, dual sword, Witness Spear and Abyssal Genocider Sword
Intelligence: Mastery of various martial arts techniques and skills (can also copy techniques after seeing them once); years of experience fighting both powerful and diverse enemies whom have various abilities and powers. Is a combat/tactical genius. Katarina was the first to realize that ExKrieg states were wasting an extreme amount of energy just by powering up to it, mastered the form despite the huge amount of stress (psychological and physical) the state puts on her body, which is more effective than training two years physically in the Room of Spirit and Time. 
Notable Abyssals Attacks/Techniques: The same abilities of Isaac Westcott, who is her father and inherited many of his skills

 Meteoric Burst: Using her latent energy as a booster, Katarina brings out "power beyond the limit of living beings".  
Universe Buster Roar Cannon: Katarina' ultimate attack. By gathering all the energy she has in hier body, she releases a powerful energy beam of destruction with the power to potentially raze a entire universe but unlike Isaac who can do this ability in 5 seconds, Katarina took more than 1 hour to release her attack
Multi-Universe Big Bang: Katarina's ExKrieg0Abyssal most dangerous power. Can create a Super Nova destroying all Multi-Universes and dimensions on existence in 5 minutes. Stronger than Eckidina, Isaac Westcott, Aryana Westcott and Sephiria in their Final Abyssal Form. Katarina never used it because she consider this abiltiy heartless and makes no use of it.

Summary: Omnipotent Immortal Goddess of the ExKriegs and Abyssals at the end of the storyline
IQ: 67 at the beginning of the story and 396 at the end of the storyline. 4950+ in LOTM: Destiny
Overview
Naming Pun
Design and Appearance
Introduction
Logo
Personal Information
All personal informations of Katarina, such as her hobbies, her favorite things, etc
Favorite foods:

Most typical foods of the Japanese specialty except for sea creatures such as squid and abyssal fish, Nutritious vegetables, eggs, all types of meat, human blood as Abyssal

Favorite cloths:

​Black and white suits, red combat wiring suits, dark red dress, Raizen High School uniform, White T-Shirt, black tights

Favorite hobbies:

​Taking bath, playing with cats and dogs, teasing La Folia and Mana, fighting gangsters and criminals, protecting innocent people in Tenguu City from Mafusa Gang, listening to pop, saving planets, crushing DEM forces, finding new planets to visit, traveling across the space, meeting stars, looking at the stars at night, fighting Azul, meeting new species of aliens, swimming 

​Favorite allies:

La Folia Rihavein, Lucas Kellan, Tomas Sev, Yuuji Kazami, Sanada, Shigure Yukimi, Imperia, Sister Mary Eunice, Ichabod Crane, Maria Arzonia, August Corbin, Adam Frankestein, the Bride, Kyouko Kirigiri, Haruko Couteau, Iruka Couteau, Eugen Katsuragi, Neith, Yuuchiro Hyakuya, Erza Scarlet, Rentaro Satomi, Echidna StinWalker, Nemesis, Eve Fullbuster, Bismarck Bodewig, Emilia, Rem, Ram, Myouri, Rinslet Walker Couteau, Luffy, Natsu, Goten, Trunks, Moka, Tsukune, Son Goku, Makoto Naegi, Beerus, Asuka, Shinji Ikari, Ichigo Kurosaki, Zaraki Kenpachi, Rukia Kuchiki, Orihimi Inoue, Ishida, Shido Itsuka, Mana Takamiya, Elliot Baldwin Woodman, Karen Nora Mathers, Asuna, Princess Celestia, Andr, Skelly, Kyouhei Kannazuki, Atala Arck, Azul Jissele, Yoda, Ellen Mira Mathers, Ymir, Aphrodite, Mikaela Du Tirial, Toshiro Hitsugaya, Hiro-chan, Lalatina Darkness, Kazuma, Jack the Freezer, Aqua, Shinoa Hiragi, Akame, Tatsumi, Leone, Kurumu Kuronu, Alice, Yato Stinger, Violeta Vasconcelos, Yoirichi, Poison Ivy, Sephiria Arks KnightWalker, Lucy Sheev KnightWalker

​Favorite enemies:

Azul Jissele (rival), Hopoo-chan, Midway Princess, Peridot, Loki, Miku Izayoi, Dark Tohka, Dark Couteau, Kratos, Harley Quinn, King Cold

​Likes:

​Meeting people, taking care of abandoned animals, playing RPG and FPS games, food, soda, peace, harmony, friendship, Rentaro Satomi, her daughter, flowers, blood, telling horror stories, pranking people, teasing her friends, playing with birds, looking at the moon, looking at the horizon of the sunset, looking at the sea, good humans, aliens, cats, ninjas, space, stars, fighting, training, eating, singing, Halloween, Christmas, gifts, Greek Gods, Japanese Gods, Parallel Earths, traveling to other universes and dimensions, Classic music and birds

Religion:

Neutral over all religions since she believes herself to be not "human" but a monster

Hates:

​Fanatics, beer, fire, war, satanism, human experiments, assassins, mercenaries, nazis, fascists, Dark Empires, liars, serial killers, perverts (Rentaro as an exception), rapists, destroyers of worlds, slavers, corrupt politicians, greedy people, weak-minded people, warmongers, corrupt priests, dictators, evil demons, evil angels, Aldegyr Kingdom, Dark Emperors, Triggers Hell, coffee beans, lover stealers, tsunderes, Sith, selfish aliens, neo-nazis, KnightWalker Family, Moon Terminator Company, Artificial Demon Weapons, gangsters, Mafusa Gang, Order of Terror, DEM Empire, Sith Empire, Balam Alliance, troublemakers, bully, bullying, juvenile deliquents, genocidal tyrants, aristocrats, La Folia's Giant Vibrator (seems legitime)

Political types:

Does not like policy since it is easily used to hurt people

Favorite musics:
Age:

​18 years old (in 2036), 19 years old (in 2037), 20 years old (at the end of th story), 25 years old (in Corbin Files, 5,000,000,000 years old (in LOTM: Destiny)

Gender:
Hated allies:
Hated enemies:

​The Fallen, B1-Killer Kampfdroide Unit-CM 130, Michael Langdon, Aki Honda, Tomoo, Sasha, Evil Katarina, Man in Suit, Leohart the Prince of Hell, Moloch, Darth Hades, Darth Revan, Darth Nihilus, Darth Volorion, Darth Maul, Darth Sidious, Betelgese-Rommanii Conti, Emperor Tathagata Killer, King Hamdo, Terra of the Left, Yandere-chan, Orochimaru, the Joker, Stan, Unicron, the Darkness, Adolf Hitler, Eckidina KnightWalker, Misogi Kumagawa, Diabla the Qliphoth Tyrant, Lord Boros, Voldëmort, Akihiro Kurata, Seth, Anubis
Physical Appearance
Child
Teenage
Young Adult
Adult
Psychological Description
"Despite all my heinous provocations on Myqueeto, Katarina still couldn't will herself to destroy me. She's a noble woman, a great moral clarity. So pure, she makes me want to vomit!"
— Minerva Liddell describing Katarina as a person but is disgusted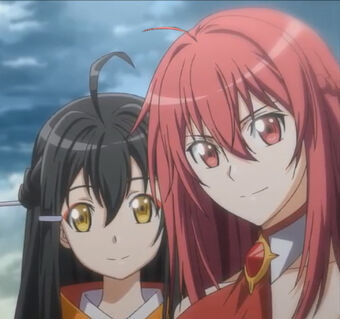 Katarina is a very strict person, often criticizing the bad behavior and habits of the other Alliance of Freedom members, causing most of them to apologize, fearing that they might invoke her wrath. She tends to be a very careful person with the people around her but she spoke little and was very anti social in school days in the human world. She is also very impatient, disliking people who don't answer her questions quickly enough. This, coupled with her own tragic childhood, caused many of her guild mates to avoid her due to her social awkwardness. However, she has a great sense of justice and is capable to give her life to help defenseless or in danger.  According to Shinoa, in the letter she wrote for her mother in another world,  Katarina is "cool and beautiful, warm and full of passion". She is mostly a rather tomboyish, however she can be really girly and liked sweet things and cute clothes but she hides these things from others. Katarina describes herself as someone who was always crying, since she wasn't able to protect herself and her friends from other people when she was a child. She always was bullied because of her red hair and a scar in her left eye that Isaac Westcott caused when she was newly born. She also was a very antisocial girl when she was on the human world because she began to hate the people around her because them actually have mistreated her in her school life for any logical reason, she never made a friend because of that. However, she never retaliated these moral harassment which were committed by boys and girls. She suffered so much that she came up to ignore everything that was happening around her and lived inside the world on her head; the only place that she could be at peace. Her personality was changing as she joined the war Multi-Universe. Socially she is an amiable person, needy and caring but in battle she becomes an Amazon warrior, stronger.

One day, her adoptive parents died in a in a car accident that made Katarina went into depression because her parents was the only people she had, she even thought about suicide, but a girl named La Folia saw her in depression and tried to comfort her, even not knowing who she was. La Folia came up even spend days in Katarina's house to try to animate her. Katarina was getting very friendly up to La Folia and they ended up becoming great friends and La Folia become the first friend of Katarina. When La Folia and Katarina became friends, Katarina began to meet new hobbies like martial art, anime, horror movies and video games and ended up becoming a otaku girl but that was not a sign of weakness because after she got very near to La Folia, Katarina began to find the courage to face the bullies who kept pestering her life and was trying to put her down because they thought that she has been very bold these days. When boys would tease her, she easily defeated them breaking up some of their fingers, and when girls were trying to spank her in groups she broke all their lips. She realized that during her fights against the bullies; she was loving it, she realized that somehow she liked fights and violence but she did not know why (this is due of her biologically relationship with her mother, Mikaela, who was a sadist and her father, Isaac Westcott, who was a homicidal maniac). Personally she can a very nice girl with compassion and care to people who are her friends but she tends to be a very violent person with villains, especially with soldiers from Balam Alliance. However, although she like violence (to her enemies), she has a code of honor; not kill. She just fight for fun in battles that is a trace very common in ExKriegs. Sometimes she can be get very shy when the topic "love" comes out and have lack of experience on it.
Katarina is known for her energetic personality and her love of competition; specifically sport fighting and eating. She will eat anything. She has remarkable intuition at seeing the good in others in spite of their actions, though her capacity for forgiving her enemies has occasionally been criticized as excessive; Katarina, for the most part, only fights to win and not kill, and spares her enemies after defeating them only for them to attack her when her back is turned. Her staggering power is simultaneously reined in and enhanced by her fierce loyalty and morality. Katarina can also be very blunt, and not afraid to express her opinion in a discussion, such as when she questioned Elliot marriage to Karen; a 81 year old man married with a 35 year old woman. Despite her kind-hearted nature to her friends, Katarina can feel incredible anger in cases of extreme turmoil, such as the death of a close friend/relative, or when someone murders many innocents needlessly. This anger means she can be vengeful, violent, cruel and sadistic (when her ExKrieg nature comes out). She has a simple, practical view of the world and is somewhat naive to the world around her. Because of this, many characters incorrectly assume her to be somewhat stupid, although once she has a basic understanding of things, she learns very quickly. Her most remarkable ability is her will to succeed, her tenacity and persistence. She is always determined to push himself beyond her limitations and never give up even when the odds are stacked against her. It was shown that Katarina can't hold her liquor. While drunk, she acts very aggressive towards others, as shown by her behavior towards her guild mates. She also seems to have a problem recognizing people when drunk. As mentioned by La Folia, Katarina has a secret fondness for smut, erotic novels and even some hentais.
Katarina is pure of heart, possessing no negative feelings or thoughts, and always try to comfort her friends when they are down. She is also portrayed to be very innocent as a child, because of she has no interest in love, sex, the opposite sex or her own sex, and because of that she is innocent and is very shy when something related to love comes to her. During her childhood, a recurring gag early in the storyline is that she is incapable of telling the difference between a male and a female without physically touching them, which often gets her into trouble. She eventually outgrew this once old enough to understand the difference. In addition, during her youth, she seemed to not understand the concept of pornography, as when La Folia discovered her father's secret stash of porn magazines with Katarina nearby, Katarina thought the girls were too poor to afford clothes, causing La Folia to angrily tell him that they were not poor. It is often teased that Katarina is scared of her friend's temper, La Folia is the only person that Katarina have afraid when she gets pissed off. Katarina is shown to suffer from severe trypanophobia, or the fear of medical needles. She showed his fear for them twice when she gets wounded by Darth Hades (coming victorious from the battle) but when she was receiving the medical attention she got desperate (played for comedy) when she saw the injection. 
During her fight with Eckidina, Katarina states that she does not mind being nude in public and has demonstrated a lack of shame at various point. Since she is not able to differentiate what is ashamed to expose her body, often La Folia need to stay close to her to make sure that she will not do anything stupid, Katarina tends to strip her clothes when the climate is very hot and hate hot climates (a trace of Isaac Westcott), and La Folia need to be at her side to keep her of doing shameful things, Katarina sometimes don't understand why La Folia do that. She also does not mind being seen naked by boys or girls, this fact probably how she does not see difference in both sex, male and female. It's almost impossible to tell if she has any sense of shame. Because of this, La Folia is considered a mother to Katarina.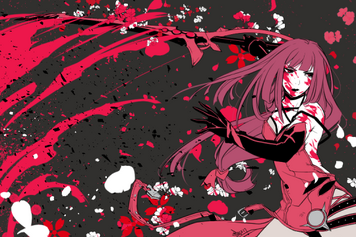 Katarina enjoys finding strong opponents and fighting with them. Despite defeating some of the most strongest villains on Multi-Universe, she fight for pleasure with honorable enemies who accepts a duel or villains who show respect and dignity, however, fighting depraved an evil villain that kills or makes people suffer, Katarina tends to become angry and violent, showing no mercy with complete monsters. However, Katarina never kills her opponents, she refuses to kill living beings, no matter what they are. When she fought Frieza and Cell, she found them strong opponents, but considered them as garbage and rotten beings who were not right opponents for her. For complete monsters, she only defeat and leaves them humiliated enough to make them redeem from their crimes or to make them have another chance to turn back. When she fights to someone respectable, she does not care about losing or winning, just fighting for fun, and if she wins a fight against someone who has honor, she even help her opponent and turn a friend of them.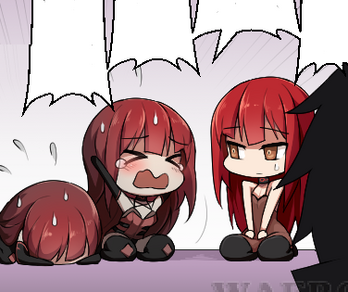 Katarina seems to think very little of her sister, Alisa Ray Peram Westcott (her sister from another mother), late her father, Sir Isaac Ray Peram Westcott and her mother, Mikaela Du Tirial believing them to be vicious, selfish beings like most other ExKriegs and Abyssals; however, she never knew of her mother's change of heart. Indeed, when she first learned of her ExKrieg heritage, she rejected it out of horror and disgust at being from a race of vicious killers, though she ultimately embraced her heritage after hearing Maia's last words (a survivor ExKrieg woman who survived the ExKrieg Genocide) during the battle with Isaac Westcott on Earth, Germany, fighting him to avenge the loss of her race as well as all of the other zillions of innocents whom Isaac had killed. While Katarina is ultimately kindhearted, forgiving, and unquestionably loyal to the side of good, and did not inherit any of the inherently evil traits of her heritage, her ExKrieg bloodline and its traits for combat have played small or moderate role in her judgement.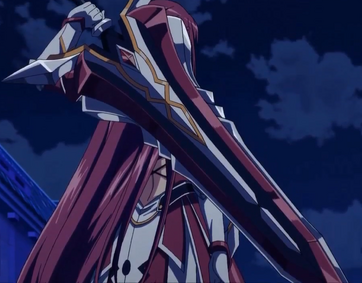 Katarina became a famous celebrity on Earth and ALD when she defeat Darth Hades, however, she never wanted to become famous and ignore all the people who knew her only by her reputation. She considers fame something stupid that only attracts people by reputation and not for their true acts in person. She also hate rapists (for very obvious reasons), liars, Nazis, terrorists, tyrants, dictators, selfish wealthy, womanizers (considering this type of person as a evil who takes advantage of the opposite sex for sexual pleasure), abusers of children and animals, genocidal villains, corrupts, pedophiles and torturers. However, what she hates most is when innocent and defenseless people are attacked for no reason, she needs to control herself to not kill villains that are too cruel to live.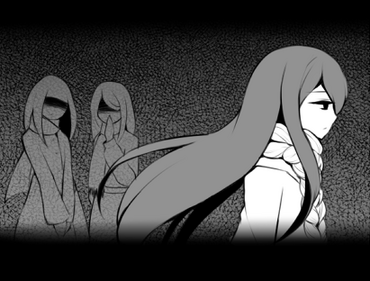 She is also easily subject of love interests because her personality is very different from other women more feminine. Some men and girls fall for her amazon personality, honesty, beauty and affection. She is presented as a strong girl with a nice personality that makes men and women fall in love with her, however, her sloppy personality sometimes leaves them sad when she accidentally say something that make them sad, and when this happens she comforts them without knowing why they are sad. Unfortunately (maybe), while girls and boys appreciate and cherish her innocent nature, her innocence in love is arguably one of her worst traits. She rejects sexual pleasure often due to her nervous and celibacy-filled nature towards it, and she easily loses her composure around provocative situations being pushed into her face due to a moral sense of chivalrous respect for the opposite sex and for her own sex. As a result, she has grown to become very clumsy and shy around people who are "aggressive" (when some people try to kiss her, or maybe "more" than that) in love, often getting flustered when faced with sudden upfront, erotic situations either out of guilt, unsure panic, confusion, or all three.
She also has a sarcastic attitude and doesn't put much emotion into her words. Katarina is somewhat perverted and enjoys teasing others at any opportunity. She generally tends to smirk before teasing or performing her antics at others, putting them in uncomfortable situations. 
Katarina's Mental illnesses (Wikia Source)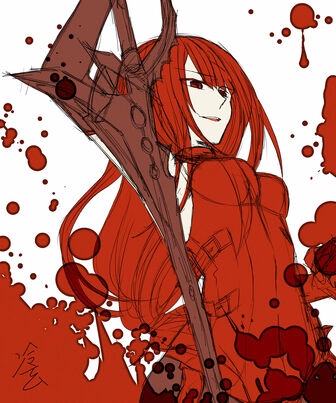 Lust Murder
A lust murder is a homicide in which the offender searches for erotic satisfaction by killing someone. Lust murder is synonymous with the paraphilic term erotophonophilia, which is sexual arousal or gratification contingent on the death of a human being. The phrase "lust killing" stems from the original work of Richard von Krafft-Ebing in his 1898 discussion of sadistic homicides. Commonly, this type of crime is manifested either by murder during sexual activity, by mutilating the sexual organs or areas of the victim's body, or by murder and mutilation. The mutilation of the victim may include evisceration, displacement of the sexual organs, or both. The mutilation usually takes place postmortem. Although the killing sequence may include an act of sexual intercourse, sexual intercourse does not always occur, and other types of sexual acts may be part of the homicide. 
Sexual Sadism Disorder
Sexual sadism disorder is the condition of experiencing sexual arousal in response to the extreme pain, suffering or humiliation of others. Several other terms have been used to describe the condition, and the condition may overlap with other conditions that involve inflicting pain. It is distinct from situations in which consenting individuals use mild or simulated pain or humiliation for sexual excitement. Sexual sadism disorder has been found to be potentially dangerous if paired with symptoms of borderline personality disorder or psychopathy which increases the likelihood of one acting on their sexually sadistic fantasies.
Psychopathy
Psychopaths are people who exhibit a constellation of antisocial personality disorder traits which include antisocial, sadistic, narcissistic, and borderline behaviour, lack of ability to love or establish meaningful personal relationships and extreme egocentricity. They also do not learn from failure and take it out on others. Psychopathy is sometimes used synonymously with sociopathy, is traditionally defined as a personality disordercharacterized by persistent impaired empathy and remorse, and bold, disinhibited, egotistical traits. Different conceptions of psychopathy have been used throughout history. These conceptions are only partly overlapping and may sometimes be contradictory.
Sadism
Sadism involves gaining pleasure from seeing others undergo discomfort or pain. The opponent-process theory explains the way in which individuals not only display, but also take enjoyment in committing sadistic acts.[clarification needed] Individuals possessing sadistic personalities tend to display recurrent aggression and cruel behavior. Sadism can also include the use of emotional cruelty, purposefully manipulating others through the use of fear, and a preoccupation with violence.
There were four subtypes of sadism, which he termed Enforcing sadism, Explosive sadism, Spineless sadism, and Tyrannical sadism.
Dissociative Identity Disorder
Dissociative identity disorder (DID), previously known as multiple personality disorder (MPD), is a mental disorder characterized by at least two distinct and relatively enduring identities or dissociated personality states that alternately show in a person's behavior, accompanied by memory impairment for important information not explained by ordinary forgetfulness. These symptoms are not accounted for by substance abuse, seizures, other medical conditions, nor by imaginative play in children. Diagnosis is often difficult as there is considerable comorbidity with other mental disorders. Malingering should be considered if there is possible financial or forensic gain, as well as factitious disorder if help-seeking behavior is prominent.
DID is one of the most controversial psychiatric disorders, with no clear consensus on diagnostic criteria or treatment. Research on treatment efficacy has been concerned primarily with clinical approaches and case studies. Dissociative symptoms range from common lapses in attention, becoming distracted by something else, and daydreaming, to pathological dissociative disorders. No systematic, empirically supported definition of "dissociation" exists.
Bipolarity Disorder
Bipolar disorder, also known as manic depression, is a mental disorder with periods of depression and periods of elevated mood. The elevated mood is significant and is known as mania or hypomania, depending on its severity, or whether symptoms of psychosis are present. During mania, an individual behaves or feels abnormally energetic, happy, or irritable. Individuals often make poorly thought out decisions with little regard to the consequences. The need for sleep is usually reduced during manic phases. During periods of depression, there may be crying, a negative outlook on life, and poor eye contact with others. The risk of suicide among those with the illness is high at greater than 6 percent over 20 years, while self-harm occurs in 30–40 percent. Other mental health issues such as anxiety disorders and substance use disorder are commonly associated.
Childhood Amnesia
Childhood amnesia, also called infantile amnesia, is the inability of adults to retrieve episodic memories which are memories of specific events (times, places, associated emotions, and other contextual who, what, when, and where) before the age of 2–4 years, as well as the period before age 10 of which adults retain fewer memories than might otherwise be expected given the passage of time. The development of a cognitive self is also thought by some to have an effect on encoding and storing early memories.
Some research has demonstrated that children can remember events from the age of 1, but that these memories may decline as children get older. Most psychologists differ in defining the offset of childhood amnesia. Some define it as the age from which a first memory can be retrieved. This is usually at the age of 3 or 4, but it can range from 2 to 8 years. Changes in encoding, storage and retrieval of memories during early childhood are all important when considering childhood amnesia. Some other research shows differences between gender and culture, which is implicated in the development of language. Childhood amnesia is particularly important to consider in regard to false memories and the development of the brain in early years. Proposed explanations of childhood amnesia are Freud's trauma theory (which is not supported by evidence and is generally discredited), neurological development, development of the cognitive self, emotion and language.
Post-Traumatic Amnesia
Post-traumatic amnesia (PTA) is a state of confusion that occurs immediately following a traumatic brain injury in which the injured person is disoriented and unable to remember events that occur after the injury. The person may be unable to state his or her name, where he or she is, and what time it is. When continuous memory returns, PTA is considered to have resolved. While PTA lasts, new events cannot be stored in the memory. About a third of patients with mild head injury are reported to have "islands of memory", in which the patient can recall only some events. During PTA, the patient's consciousness is "clouded". Because PTA involves confusion in addition to the memory loss typical of amnesia, the term "post-traumatic confusional state" has been proposed as an alternative.
There are two types of amnesia: retrograde amnesia (loss of memories that were formed shortly before the injury) and anterograde amnesia (problems with creating new memories after the injury has taken place). Both retrograde and anterograde forms may be referred to as PTA, or the term may be used to refer only to anterograde amnesia.
Explosive Sadism
People having this form of sadistic personality are known to be unpredictably violent as they are disappointed or frustrated with their general lives. They lose control when they feel humiliated and/or hopeless and seek retribution for the deprecation and mistreatment to which they sense they have been subjected to. These violent behaviors get expressed through fearsome attacks and tantrums on others, especially on family members, and through uncontrollable rage. Normally, the explosive sadists feel suddenly threatened in some given situation and then shock others by the abruptly changing behavior. These sadists do not generally move about in grumpy or surly manner and as a result it is difficult to know what might set them off. Although the violence that gets released is nearly always directed at a particular individual, it primarily serves as a form of emotional release for the pent up feelings that the sadist had been holding inside himself or herself.
Anti Heroine Proposal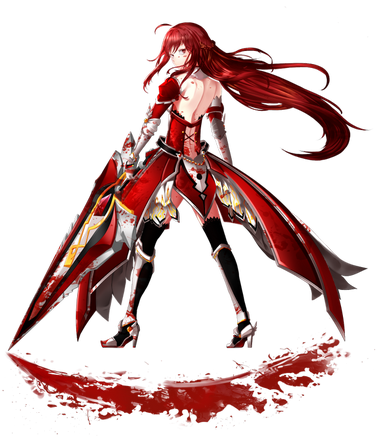 Katarina has many negative points but this the reason why she is the most loved protagonist among all main protagonists of the story. Despite Katarina fights to protect her friends, she shows no mercy towards her enemies and kills them in the most brutal ways possible to show an example to what happens to them when they mess with her but that is not always the case, it depends on the character of the person she is fighting. In few cases, Katarina showed mercy but always ended getting a bad ending, the people she hates always end getting really beaten at the end. Katarina was originally supposed to be a selfish hero to the point that one wondered if she was actually a good person since she only grew stronger to fight strong people, not to protect anyone. Some of Katarina's more heroic qualities were heightened in the Saga AA. In the original script of LOTM: Sword of Kings, Katarina experienced a subtle Messiah Creep where she showed more concern for the world, a willingness to sacrifice herself, and worried about people depending on her too much to the point that she boarders on being an Ideal Hero and is treated like a messiah among those who knows her. It's only her Blood Knight tendencies that can override her common sense that makes her remotely closed to being an anti-hero.  And though she became one of the Rogues, there were still a few instances where Katarina didn't really view the members of the team including Asuha, Lucas, and Haru occasionally (mostly for his cowardly behavior in some situations) as being in her league. She would regularly come into conflict with them talking down. The only ones that she generally showed respect to among the team were Jellal Fernandes, Imperia (La Folia), Rentaro, Asuha, Mana and Lucas. Above all, she is somewhat of a Sociopathic Hero, all that really matters to her is her friends' safety (even the ones who she don't like) and completing her missions. Empathy and strict moral principles aren't really qualities that fit in to her personality as she willing to left most of her allies to die. She is definitely against saving villains, has a naturally violent nature and sees absolutely nothing wrong in offing people. Katarina also fights villains simply because she's looking for a Worthy Opponent (like when she fight Azul and saw her as a good rival) — that is, someone who won't go down with simply one attack. Unlike La Folia, Katarina hold hatred towards other and are willing to kill them when the times come without giving them a chance to talk. But aside from her anti-heroic personality, Katarina is a good person but... You just need to get along with her...
Biography
Predecessors and Successors
Relationships
La Folia Rihavein - Imperia Deamonne
Mana Takamiya
Lucas Kellan
Tomas Sev
Kotori Itsuka
Kyouhei Kannazuki
Rentaro Satomi
Tohka Yatogami
Jin Kisaragi
Saeko Busujima
Azul Jissele
Yuuchiro Hyakuya
Atala Arck
Asuha Chigusa
Jellal Fernandes
Elliot Baldwin Woodman
Karen Nora Mathers
Shigure Yukimi
Sephiria Arks KnightWalker
Kyouko Kirigiri
Maria Arzonia
Krulcifer
Ratatoskr's Crew
Akrak Couteau
Hiruko Couteau
Iruka Couteau
Lucy Sheev KnightWalker
Yoshino
Yoshinon
Ying
Millian Gravik 
Maeve
Isis Maxwell
Magilou
Mash
Sonia Nevermind
Aki Honda
Tomoo
Sasha
Sir Isaac Ray Peram Westcott
Ellen Mira Mathers
Hades Izanami
Scathach
Eckidina KnightWalker
Misogi Kumagawa
Darth Hades
Lusamine
The Fallen's Essence
King Hamdo
Emperor Tathagata Killer
Chinatsu
Kefka Palazzo
Kanon Rihavein
Heis
Man in Suit
Yan-Chan
Embler Mclain
Ryouko Asakaru
Nu Wa
Siver Keis
Celica Arfonia
Echo
Maria Arzonia
Matt Butcher
Future Maria Arzonia
Cole Macgrath
Katya
Gaius Phoenix
Kruls Valnir
Michael Langdon
Terra of the Left
Acqua of the Back
Vento of the Front
Ichabod Crane
Abbie Mills
Junko Enoshima
Prime Reaper AI-78
Jack the Freezer
Black Diamond
Nia
Ara Astaroth
Eugen Katsuragi
Vira
Leohart the Prince of Hell
ExKrieg
Eve Fullbuster
Bismarck Bodewig
Petelgeuse-Rommane Conti
Darth Riv
Darth Jadus
Darth Nihilus
Aryana Westcott
Abyss Zurg
Will of the Abyss
Klarion
Travon
DEM Mana Takamiya
Hilda
Skelly
Andr
Cupa
Juria KnightWalker
Demonio
Diabla the Qliphoth Tyrant
Madness
Shiva
Yato Stinger
The Darkness
Echidna StinWalker
Rinslet Couteau
Physical and Natural Abilities
Human
Natural Abilities
Abyssal Powers
ExKrieg Powers
Spiral Powers
Techniques
Transformations
Arsenal
Common Traits with Isaac Westcott
Common Traits with Mikaela Tirial
Fighting Style
Occular Ability
Familiars
Standard Equipament
Power Level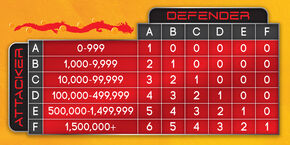 Katarina is one of the most powerful characters in the story, able to take on many powerful opponents and hold her own against seemingly any opponent. In her time on Earth, Katarina was capable of surviving bullets (which did little more than bruise her) thanks to her ExKrieg anatomy. She could also break through boulders and defeat much larger opponents easily. By the end of Mafusa Gang conflict Katarina was capable of defeating the likes of Karma Maxwell and Kano's Battle Jacket, she also survived being hit head-on by a missile. When she drank the LN-666 Energy, Katarina gained strength on par with
Eckidina
's her 666 Energy form, just barely defeating the malevolent teenage girl in combat.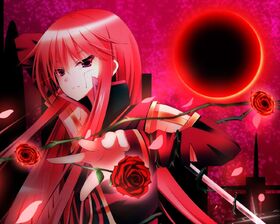 Due to living most of her life among humans, Katarina seemed to have an extraordinary growth by human standards. By ExKrieg standards however, Katarina's power was considered extremely pitiful. By the time of her battle with Darth Mau, alongside Eclywido, they were considerably outclassed by the evil sith, requiring a almost-suicidal effort on Katarina's part to defeat the sith. However, Katarina proved herself a late bloomer, as her natural talent for combat allowed her to drastically increase her power after training with Yama, obtained power rivaling Alisa, who was considered a Super Elite warrior by ExKrieg standards from a young age. After her 300+ gravity training in Daooka country, Katarina's power became far stronger than the average ExKriegs and Lesser Abyssals, easily defeating most of the The Fallen Legion, who easily defeated Reina, the most powerful warrior of the 8th Multi-Universe. She can also use the Kurokami-TI technique to further increase her power level, eventually able to handle the strain of increasing her power level 40 folds with the technique.
In terms of physical strength, as a child she could push extremely large rock formations. When she was older she could lift and throw a the NC Mothership with ease, and even while wearing clothing weighing well over 100 kilos was able to move with remarkable agility and coordination. By the Leohart Saga, base Katarina could lift two tons on each limb. In Prime Abyssal Punisher form, she can easily move about with 100 tons of weight on each limb and could push mountains apart or destroy them with a single blow.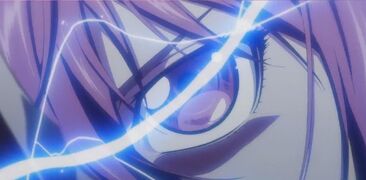 With her raw quickness, he could effortlessly deflect or dodge bullets as a child and move at high speed, allowing her to travel halfway around in the world in a single day at the age of 19, however, her kindness was her only weakness. After training with Karen, she can use the Sonido technique, letting her move so fast and suddenly that it leaves multiple afterimages of her. At age 22, she could outrun Darth Hades's target-seeking energy blasts, able to turn their target to one of her choosing by tactically moving about. At age 24, she cross the entirety of Galaxy 749 (which according to an Ogre was 900.000 parcess (parcess mean 900 octillions of kilometers aways)) in less than a year during her journey to meet the Ancient Hero. After her training with Ancient Hero, she crossed the path in only two days. Later on Isaac Planet, when she first transform into a Prime Abyssal Punisher Form, her speed increase so much that not even Reality Council's king advance sensing prowess could track Katarina's movements.
Combat Strength
New Conglomerate Rating
DEM Empire Rating
Triggers Hell Rating
Sith Empire Rating
Order of Terror Rating
Battles
Saga AA
The Corbin Files
Katarina Vs. Atticus Nevins
Katarina Vs. Demonic Betsy Ross
Katarina Vs. Terra of the Left
Katarina Vs. Michael Langdon (Blood Moon Wicked Standard Form)
Katarina Vs. The Headless Horseman
Katarina Vs. Michael Langdon (Blood Moon Wicked Rampage Form) & Serilda
Katarina Vs. Michael Langdon (Blood Moon Wicked-L Form)
Sith Saga
Hell Saga
Genocide Saga
DEM Empire Saga
The Fallen Saga
Love Interest
Romances
Goals
In General
LOTM: Sword of Kings
Saga AA
The Corbin Files
Sith Saga
Hell Saga (Final)
LOTM: A Draw of Kings
Genocide Saga
DEM Empire Saga
Fallen Saga (Final)
LOTM: Destiny
New Generation Saga
Boros Saga
Darkness Saga
Legends about Katarina
Theme Song
Official Song
Vocal Song
OST Theme Song
Quotes
"Chaos claims the unwary or the incomplete. A true man may flinch away from its embrace, if he is stalwart, and he girds his soul with the armour of contempt."
"You appear to be... The docile type. You're very kindhearted. Very helpful. You can make friends with anyone. You're a wonderful person. ......Is that going overboard? I don't think so. You yourself should be the best judge of that."
"Friends or foes? That's something... you'll have to decide on your own!"
"Glorification is only fitting for those in the light. Shadows shall proceed down the necessary path."
"The media likes to portray me as a senseless killer. I would point out that I am a very sensible killer."
"Never let your sense of morals prevent you from doing what is right."
"How can I even explain? I've seen the worst of the worst. I want to protect each and every one of you from it. The system won't stop them, not all on its own."
"I may be on the side of the angels, but don't think for one second that I am one of them."
"We're not the good guys. We're not even close to being the good guys. But today, we're going to save the world."
"That is the end of this war. That is the responsibility I took when I swore to be a superhero. It is the first price I have to pay to become my ideal. There's no need to talk about the obvious outcome."
"Good men mean well. We just don't always end up doing well."
"I said I wanted to be the hero, not the good guy."
"I don't wanna live up to anyone's expectations."
And now I could see that he had been right."
"Never let your sense of morals prevent you from doing what is right."
"I only fight for the people I love. For my enemies, I don't know what mercy is. Kindness is not part of my personality anymore. I'm not an heroine or a villain. I'm the one who destroys everything for the sake of my friends!!!"
"You already know don't you? I am your loved daughter that you tried to kill when I was just a newborn baby. I came from a planet called Earth in order to defeat you all from Balam Alliance. I'm here to bring you despair, fear and panic! I'm here to bring you nightmares! With my fist that carry all lives you took from, I'll send to you to a place worse than hell, the NOTHING! Prepare to die! Because you're not my father!!"
"I want…to change things. I want to believe that anything can be changed. The moment I met you, a new world opened up for me. You see, after wandering in the darkness for so long, a light brought me happiness. It's all thanks to you."
"I will not let you destroy my world!"
Quotes about Katarina
Voice
List of Characters Killed by Katarina
Gallery
LOTM: Destiny
LOTM: Sword of Kings (A Draw of Kings)
LOTM: Crossover - The Corbin Files
LOTM: A Draw of Kings - Deus.Ex.Machina Saga
Prime Abyssal Punisher Form
Trivia
She has trypanophobia (fear of needles).
She refers the Anti Spirit Team (a DEM villainous organization) as Mecha-mecha Squad.
She likes hamburger.
She shows no interest in love and have not aware of it, making her a very innocent person in these types of things. However, she fell in love only once for a fat old man with 80 years old in a square (obviously played for comedy).
The only person she show to be serious and cold is Isaac Westcott. Because she personally saw that the DEM soldiers massacring innocent people and raping women and children. Seeing this, Katarina feels a deep hatred inexplicable to Isaac.
She is 17 years old in the present plot.
She likes to make jokes about people who get killed and became ghost in the school to scare people.
She can excel in all subjects. Except in math and chemestry.
Her childish side comes out when she met people with nice personality (trying to tease them) and when she saw things related to puppies and kitties.
She likes cake and candies.
She has some erotic novels and hentais hidden in her room.
In her everyday life, Katarina trains in her free time.
She likes fighting strong opponents.
She loves play RPG and FPS games.
She plays solo in RPG games.
Katarina has shown an act of mercy to some major villains. These acts of mercy include:

Sparing Aki Honda when she had a chance to kill her years before the story's events
Giving Eckidina a chance to redeem herself without hurting her
Trying to stop a severely injured Michael Langdon from committing suicide
Letting Raditz's tail go when holding him in place for Vegeta's attack
Giving Fallen Hana a chance to leave Earth after defeating her
Pleading with Yuuchiro to keep him from killing the Illusive Man with Yajirobe's samurai sword
Merely wounding Jessica Bailey and Lucemon, giving them a chance to recover
Telling Optimus Prime not to kill Shan Yu after his defeat
Giving Isaac Westcott some energy so he could flee Earth before it explodes
Rescuing Leohart from being killed by magma
Just disabling Joker in breaking his leg instead of killing him
Helping Esdeath to stand up after she admitted defeat
Telling Freeza to leaves the multiverse after she defeated him instead of killing him when she had the chance. But that did not happen because Frieza tried to destroy Kashyyyk (local planet) and Katarina killed him for good
Protecting Albedo from being killed by Vegeta
Defending Ellen Mira Mathers from being killed by her own boss, Isaac Westcott
Saving Helghan Planet (the planet of the Helghast Empire, an affiliate organization of DEM) to be destroyed by Cell
Stunning Stormtroopers, DEM soldiers,, Triggers Hell demons, and Sith Empire troops instead of killing them in several battles

She is 25 years old on Crises on Earth and Final Countdown events.
She hates bullies.
She loves fighting and violence but she never kill her opponents.
She never received birthday gift because her family was poor, so she cried in happiness when many heroes from the Alliance of Freedom made a party birthday for her.
She likes singing but she suck at it.
She did not know how to tell differences between men and women.
Due to lack of shame on her parents, she is not ashamed to show her naked body to men or women, but La Folia controls it.
She likes cake and strawberry.
She hates heat and often take off her clothes when she starts to sweat, La Folia also prevent it. Katarina has the mentality of a child at this point.
She does not know what love or sex.
It is clearly one of the most childish people in the league and is often underestimated by warriors of other leagues in multiuniverse, but they always end up being defeated.
Katarina's demonic version is Dark Couteau, a demonic version of her created by Leohart.
She loves ponies, leaving her very friendly of many ponies coming from the My Little Pony universe. She always try to control herself to not bit or hug them everytime.
She is a boy magnet and a chick magnet (to lesbian girls) as well.
She turned loving target of many students, heroes, villains and even public villains. Some have even to confess to her but as she is very clumsy she always ends up saying something strange and leaving them sad. And when they get sad she ends up comforting them wondering why they are sad. Clearly her personality is nothing to do with love.

She become the love interest of: Airfield Princess, Andr, Cupa, Skelly, Hilda, Swink, Riot, Scalia, Razer, Android 13, Dylan Goud, Dune, Kei Sonazaki, Mukuro Rokudo, Ren Satomi, Hoppou-chan (fetish for boobs, but she only see her as mother), Kyon, Darth Revan, Kei Sakurai, Devilmon, Dark Laser, Thomas H. Norstein, Bang Shinigami, Gotenks, Halkman, James Vega, Lubbock, Maebara Keiichi, Crowley Eusford, Spectra Phantom, Salza and Van Kleiss.
And also many other school boys from her school. It also boosted the other school girls to morally abused her. Not only that, but also there were some fights for within the Alliance, however, she did not know why they fought so much and always walked away and was gentle to the people who fought; leaving them even more accustomed to her.
Some villains come to try to meet her when there was no battles but they were always hampered by something. Some of the other more radical villains came to try to kidnap her, but her child's head always made it harder.
Some Public Villains come to leave their organizations to join the alliance only because of her. Darth Raven is one of them. These feelings for her sometimes left some villains nice people but let some other villains more obsessed. Some of them want to stay with her forever as lovers, but others just wanted to protect her because her mercy for her enemies in a way affected their hearts and thought she was a person too good to die in that world, and too good for them. Her amazon character make other people Amazon Chaser since amazons are rare girl on multiuniverse, not only her but many others amazons heroines are on the Alliance.

She don't mind to see her private space invaded since she is ashamed.
She proved to be weak on alcohol.
She loves animals, especially dogs, cats and birds.
She has few rivals within the Alliance, fight rivals.
Katarina's mother, Mikaela, had changed her heart when Katarina was born. Mikaela wanted to live happily next to her daughter and next her lover, Isaac Westcott, and she wanted Katarina never become a murderer like her. However, Westcott wanted to turn her  into a Abyssal murderer, tyrant, destructive and cruel. Even though Westcott had Katarina on his command, she would never be like him, because she is the child of prophecy.
Katarina grabs the value of life, but she always drops the value of her life to put in front of attacks that go kill or injure innocent people.
Her second best friend is Yona.
Her red hair can be something beautiful that attracts love but also attracts envy and anger in the human world.
She hates fame and money, saying it are cheap things.
She also has no notion of fear and always ends up being flustered and fighting extremely powerful enemies and fighting beyond her limits, but luckily her skills always save her from being reckless.
She appears as a secondary character in the side-stories.
She is considered the sister of Erza Scarlet for a very obvious reason.
She does not like women's clothing and style, most of her clothes are cheap and not without style and fashion.
She loves even insects, even cockroaches or spiders. However, she hates mosquitos.
She does not like to eat at fancy places or behaves like a princess, but acted like a princess in the Kingdom of the Cosmic to hide the fact that she was human (she did not know she was a ExKrieg). Members of the Kingdom of the Cosmic are monsters beneath human skin to make them less grotesque, they also feed on human flesh, Katarina needed to act as one of them to not be eaten. Of course, she hated that princess facade.
Among all people that love her, La Folia is the most important. At the end she says she always loved her clumsy way and her childish personality, La Folia found it very cute and wanted to stay with her forever to care of that clumsy little girl. Little by little she was seeing more than only one childhood friend. For the first time, Katarina felt trapped and flushed with shame. But before Katarina says something stupid, La Folia ended up pulling her into a hot kiss. Katarina did not know what to do and La Folia said he needed to do nothing, as long as they stayed together, that was already enough. They did not became an official couple.
She pulled some biological traits of Isaac; Hate heat, lack of shame and sarcasm.
Real Life Inspirations
Tomoe Gozen
Tomoe Gozen, born in 1157, was one of the greatest female Samurai warriors of all time. Though female samurais were not unheard of in Japan at this time, Tomoe's extremely impressive martial arts skills, archery talent, and swordsmanship made her one of the only female warriors whose stories have been recorded in thorough detail in ancient manuscripts. Tomoe fought most notably in the Gempei War and is believed to have singlehandedly killed off a group of enemy soldiers, decapitating their leader after he attempted to pull her off her horse. While Tomoe is thought to have survived the war (unlike her husband), the legends vary: Some say she became a nun for the rest of her life and others believe that she committed seppuku (suicide).
Khutulun
Of all the possible titles for a ruler, "warrior princess" may be the most badass. Born in 1260 as the great-great-granddaughter of Genghis Khan, Khutulun was Mongolian royalty best known for her independent spirit and incredible wrestling abilities, which were recorded in history by Marco Polo. As her father taught her the inner workings of the military and encouraged her political ambitions, he also desired that his daughter should have a husband who truly deserved her. So, not particularly wanting to be married off, Khutulun set forth a challenge—she would marry any man who could beat her in a wrestling match, but any man who she beat would have to give her a horse. She wound up with 10,000 horses. 
Mai Bhago
In a time of war, when Sikhs and Mughals were going at it non-stop, it all ended up being a bit too much for some. But not Mai Bhago. When 40 Sikhs from her village decided to give up and leave their Guru, she wasn't having any of it.After the men returned home, Mai didn't talk to them and try and get them to change their minds. No. She suited up in her husband's armour and led by example, embarrassing the 40 Sikhs into following her into battle.Under her lead, the men managed to force the Mughals back and while none of them actually survived the fracas, they were at least forgiven by Guru Gobind Singh Ji. As for Mai Bhago, she was so good on the battlefield that the Guru decided to make her his bodyguard.
Nancy Wake
Nancy Grace Augusta Wake AC, GM (30 August 1912 – 7 August 2011) served as a British Special Operations Executive agent during the later part of World War II. She became a leading figure in the maquis groups of the French Resistance and was one of the Allies' most decorated servicewomen of the war who commanded more than 7,000 resistance fighters during the Nazis' occupation of France in World War II. She became the Gestapo's most wanted person and the number one most wanted women of Nazi Party at the time of France Invasion.
After the fall of France in 1940, she became a courier for the French Resistance and later joined the escape network of Captain Ian Garrow. By 1943, Wake was the Gestapo's most wanted person, with a 5 million-franc price on her head. After reaching Britain, Wake joined the Special Operations Executive. 
On the night of 29/30 April 1944, Wake was parachuted into occupied France Auvergne, becoming a liaison between London and the local maquis group headed by Captain Henri Tardivat in the Forest of Tronçais. From April 1944 until the liberation of France, her 7,000+ maquisards fought 22,000 German soldiers, causing 1,400 casualties, while suffering only 100 themselves.
Queen Boudica
Boudicca was married to Prasutagus, ruler of the Iceni people of East Anglia. When the Romans conquered southern England in AD 43, they allowed Prasutagus to continue to rule. However, when Prasutagus died the Romans decided to rule the Iceni directly and confiscated the property of the leading tribesmen. They are also said to have stripped and flogged Boudicca and raped her daughters. These actions exacerbated widespread resentment at Roman rule.
In 60 or 61 AD, while the Roman governor Gaius Suetonius Paullinus was leading a campaign in North Wales, the Iceni rebelled. Members of other tribes joined them.Boudicca's warriors successfully defeated the Roman Ninth Legion and destroyed the capital of Roman Britain, then at Colchester. They went on to destroy London and Verulamium (St Albans). Thousands were killed. Finally, Boudicca was defeated by a Roman army led by Paulinus. Many Britons were killed and Boudicca is thought to have poisoned herself to avoid capture. The site of the battle, and of Boudicca's death, are unknown.
Joan of Arc
Not just a legendary female warrior but also a Roman Catholic saint, Joan was but a girl when visions of the Archangel Michael drove her to approach the military of France's King Charles VII and offer to assist in his efforts to expel the occupying English in the later days of the Hundred Years' War. Though initially mocked by these men and soldiers, Joan was taken seriously once her influence ended the Siege of Orleans in nine days.
By age 17, she played a key role in commanding France's army, and her forte in the military seemed to be for strategy over slaying. The French owed much to Joan, and yet it was the Burgundians, Frenchmen loyal to England, that led to her demise. She was captured in 1430 and, despite several escape attempts and rescue efforts, Joan was put on trial by the English for heresy and cross-dressing. Her visions were now derided, and her armor called an atrocity. She was convicted, sentenced to death, and burned alive at the stake.
Even after her death, her strategies are said to have influenced the French battle model. More than 25 years later, the Catholic Church revisited Joan's trial for heresy, overturning the charges against her in a case of too little too late. It would be more than 460 years before Pope Benedict XV declared Joan a saint.
Nakano Takeko
One of the only known onna-bugeisha (female samurais) in Japan's history, Takeko was educated in literary and martial arts before distinguishing herself in the Boshin War, a Japanese civil war that lasted from January 3rd 1868 to May 18th, 1869.
In the Battle of Aizu in the fall of 1868, she and other females who chose to fight were not recognized as an official part of the Aizu army. Nonetheless, Takeko led her peers in a unit that was later dubbed Jōshitai, which translates to the "Women's Army." Her weapon of choice was the naginta, a Japanese pole arm. But while it helped her earn glory, it would not safeguard her through the war.
Takeko was shot in the chest while leading a charge against the Imperial Japanese Army of the Ogaki domain. Fearing that her enemies would defile her body and make her head a gruesome war trophy, she asked her sister to cut it off and bury it. This was her final wish, and her head was subsequently buried beneath a pine tree at the Hōkai-ji Temple in modern-day Fukushima. Today, a monument to her stands nearby, where girls come each year to honor her and her Women's Army during the Aizu Autumn Festival.
Ad blocker interference detected!
Wikia is a free-to-use site that makes money from advertising. We have a modified experience for viewers using ad blockers

Wikia is not accessible if you've made further modifications. Remove the custom ad blocker rule(s) and the page will load as expected.