Johnny thinks he's a ladies' man but the other women don't like him and beat him up.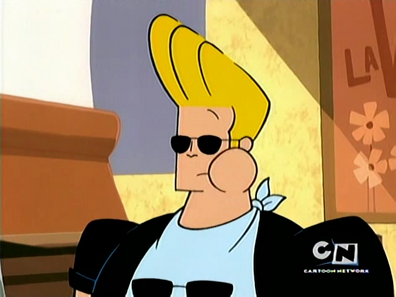 Rescued and Joining Forces With The P Teams
Johnny is looking for someplace to live, but he was kidnapped by Giant Robot 9000. However, he was rescued by K'nuckles and his P Teams, who asked him to join forces with them. Johnny agreed and fights the Multi-Universe villains lead by Vilgax.
Trivia
Johnny Saw Bender and his Pals and He sees his Love Interest The Vampire Marcilene Although She Thinks It's Just a Fake so She says No which Johnny is Nervous.
He is the Third Strongest in The Team After K'nuckles(Number 1) and Grim(Number 2)
He called a poser by Estuace from Courage the Cowardly Dog, A Hormone Husling Muscle Mary and A Proxide Poison Poser by The Mayor of Townsville,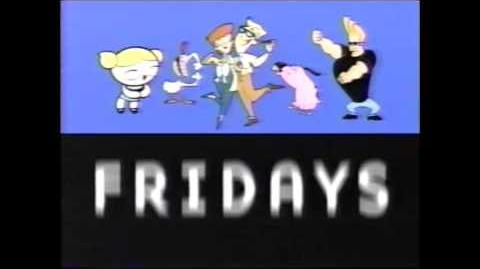 Ad blocker interference detected!
Wikia is a free-to-use site that makes money from advertising. We have a modified experience for viewers using ad blockers

Wikia is not accessible if you've made further modifications. Remove the custom ad blocker rule(s) and the page will load as expected.