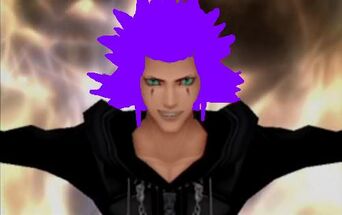 Name: Johnathan Tangelo
Age: 100 thousand years
Wife: Eris the Goddess of Chaos
Son: Ethan Lectric
Daughters: Lillian X and Cynthia Tangelo
Once the proud and just king of the immortals from the planet HailFire, Johnathan Tangelo fights alongside various heroes, villains, anti-heroes,
and mercenaries in hopes of saving the Multi-Universe from falling to the forces of darkness. His cocky and naive attitude hides his true genius.
On YouTube, Jonathon Tangelo is portrayed by TheKingofVillains2.
Gallery