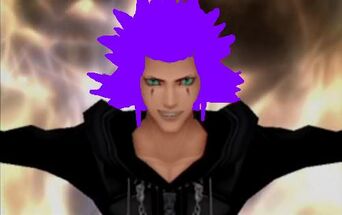 Name: Johnathan Tangelo
Age: 100 thousand years
Wife: Eris the Goddess of Chaos
Son: Ethan Lectric
Daughters: Lillian X and Cynthia Tangelo
Once the proud and just king of the immortals from the planet HailFire, Johnathan Tangelo fights alongside various heroes, villains, anti-heroes,
and mercenaries in hopes of saving the Multi-Universe from falling to the forces of darkness. His cocky and naive attitude hides his true genius.
On YouTube, Jonathon Tangelo is portrayed by TheKingofVillains2.
Gallery
Ad blocker interference detected!
Wikia is a free-to-use site that makes money from advertising. We have a modified experience for viewers using ad blockers

Wikia is not accessible if you've made further modifications. Remove the custom ad blocker rule(s) and the page will load as expected.