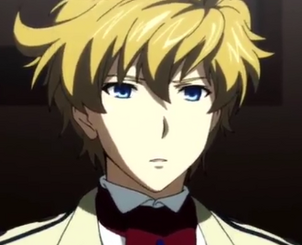 Hugh aka "Huey" Anthony Disward is one of the main protagonists of Dantalian no Shoka. He was an Air Force Pilot who later inherits his grandfather's mansion, becoming Dalian's Keykeeper.
Hugh Anthony Disward, more commonly known as Huey, was born the grandson of a Lord in Great Britain, Dalian's previous keykeeper. As a child, he first encountered the girl within Dantalian's library. He became a pilot during the First World War, and eventually inherited his grandfather's mansion after the war. He became Dalian's new keykeeper.
The Protectors of the Multi-Universe
Huey joins Dalian to help the Protectors and the Children of Auto to help protect the universe from Hera and her followers.
Ad blocker interference detected!
Wikia is a free-to-use site that makes money from advertising. We have a modified experience for viewers using ad blockers

Wikia is not accessible if you've made further modifications. Remove the custom ad blocker rule(s) and the page will load as expected.