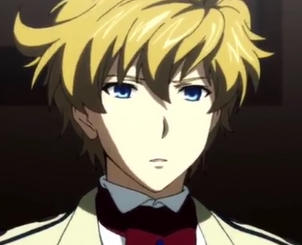 Hugh aka "Huey" Anthony Disward is one of the main protagonists of Dantalian no Shoka. He was an Air Force pilot who later inherits his grandfather's mansion, becoming Dalian's Key-keeper.
Hugh Anthony Disward, more commonly known as Huey, was born the grandson of a lord in Great Britain, Dalian's previous key-keeper. As a child, he first encountered the girl within Dantalian's library. He became a pilot during the First World War, and eventually inherited his grandfather's mansion after the war. He became Dalian's new key-keeper.
The Protectors of the Multi-Universe
Huey joins Dalian to help the Protectors and the Children of Autobots to help protect the universe from Hera and her followers.