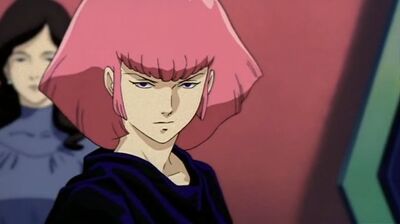 Haman Karn (ハマーン・カーン Hamān Kān, sometimes called Haman Khan) is an antagonist from Mobile Suit Zeta Gundam and the main antagonist in its sequel Mobile Suit Gundam ZZ. She is also plays a major role in the Mobile Suit Gundam: Char's Deleted Affair: Portrait Of Young Comet manga series. In the crossover story, she Katsumi Daido's mother.
Ad blocker interference detected!
Wikia is a free-to-use site that makes money from advertising. We have a modified experience for viewers using ad blockers

Wikia is not accessible if you've made further modifications. Remove the custom ad blocker rule(s) and the page will load as expected.