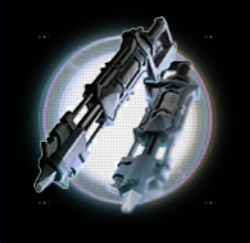 The 
Gravity Spikes
 are a pair of weapons from 
Call of Duty: Black Ops III
.
They're twin charges that drive into the ground, producing expanding seismic waves destroying anything and killing anyone in its wake.
Fire Rebellion Storyline
Freeze will be using the Gravity Spikes after recieving them from original Blue Power Ranger Billy Cranston.
Ad blocker interference detected!
Wikia is a free-to-use site that makes money from advertising. We have a modified experience for viewers using ad blockers

Wikia is not accessible if you've made further modifications. Remove the custom ad blocker rule(s) and the page will load as expected.