Flapjack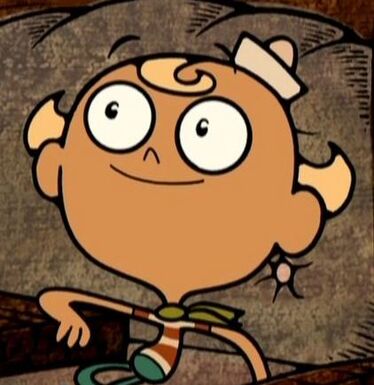 Flapjack is K'nuckle's Sailor Boy and He gives him To be a Captain And a Secondary Protagonist in The Summer Spin Off Which It's Unknown, He is Not the Second or Third Command But He's in charge when the Leaders and Second and Third Command Went Somewhere He Should tell Everyone that He goes his Right Directions...
His main rival was Bertham Griffin who was responsible for many problems for him. However he killed him and got his revenge
After That, He Return To His Captain In P Team And Miracle Elite Heroes Vs Malachite's Empire, He was Helping Knuckles Defeating Malachite's Members,However, He and Adam Are Kidnap By Black Doom,Erazor Djinn,and Dark Matter, Will Knuckles and The P Team Rescued Them Before They met Their Demise!?
Trivia
Unlike K'nuckles, Flapjack is Smart,Nice,and Makes Friends of all kinds of people.
He's Older than Billy and Mandy but not Number 1 .(He's 11 Years old).
Flapjack,Ice King, and King Julian Are Little bit Annoying half in Entire Season.
Bubbie Was Mentioned that Flapjack saw a ocean that he tells everybody that he has his adoptive mother whale.
Ad blocker interference detected!
Wikia is a free-to-use site that makes money from advertising. We have a modified experience for viewers using ad blockers

Wikia is not accessible if you've made further modifications. Remove the custom ad blocker rule(s) and the page will load as expected.