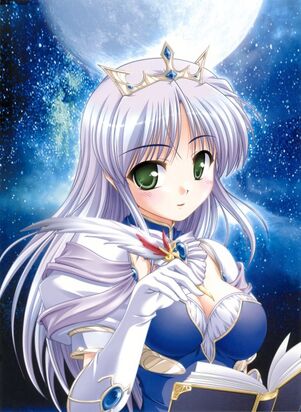 Feena Fam Earthlight is one of the female protagonists in Yoake Mae yori Ruriiro na. Feena is the princess of the Kingdom of Sphere on the moon. In order to become more knowledgeable about Earth and be able to follow in her mother's footsteps, she comes to Earth in a homestay with the family of the primary secretary to the president of the United Nations, Sayaka Hozumi. Since she was very young, she has always wanted to know more about the Earth and some day she hopes to surpass her mother in trying to bridge the gap between the Earth and the Kingdom of Sphere.
The Miracle Elite Storyline
The Guardians of Cosmictopia
TBA
Chronicles of Great New Empire
TBA
Ad blocker interference detected!
Wikia is a free-to-use site that makes money from advertising. We have a modified experience for viewers using ad blockers

Wikia is not accessible if you've made further modifications. Remove the custom ad blocker rule(s) and the page will load as expected.