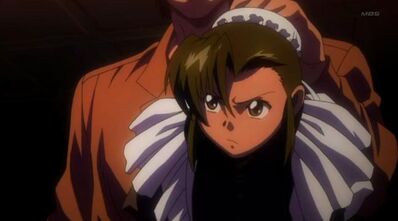 Fabiola Iglesias is a supporting character in the anime/manga series Black Lagoon. She is a maid for the Lovelace family, the same family that Roberta works for and the only one besides her who knows self-defence techniques. She initially comes to Roanapur with her master in search of Roberta who, after the death of Garcia's father, had gone on a rampage of revenge to track down her killers.
The Miracle Elite Storyline
Fabiola joins forces with Skulduggery Pleasant to take on Dorian Gray's gang of British underworld.
Ad blocker interference detected!
Wikia is a free-to-use site that makes money from advertising. We have a modified experience for viewers using ad blockers

Wikia is not accessible if you've made further modifications. Remove the custom ad blocker rule(s) and the page will load as expected.