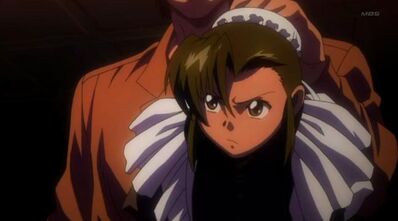 Fabiola Iglesias is a supporting character in the anime/manga series Black Lagoon. She is a maid for the Lovelace family, the same family that Roberta works for and the only one besides her who knows self-defence techniques. She initially comes to Roanapur with her master in search of Roberta who, after the death of Garcia's father, had gone on a rampage of revenge to track down her killers.
The Miracle Elite Storyline
Fabiola joins forces with Skulduggery Pleasant to take on Dorian Gray's gang of British underworld.