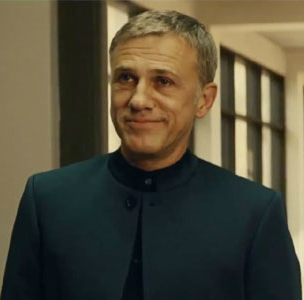 Ernst Stavro Blofeld
(previously known as Franz Oberhauser) is the main antagonist of the 2015 James Bond film
Spectre
, acting as the leader of the titular organization. He is James Bond's foster brother and archenemy, being responsible for the latter's recent losses ever since the James Bond series rebooted with 2006's Casino Royale, thus he is the true primary antagonist of the reboot series.
He is portrayed by two-time Oscar-winner Christoph Waltz, who also portrayed Hans Landa, Mandrake, Bert Hanson, Chudnofsky and Walter Keane. Waltz is set to reprise his role as Blofeld, as well as the main antagonist of the 25th film in the franchise.
Ad blocker interference detected!
Wikia is a free-to-use site that makes money from advertising. We have a modified experience for viewers using ad blockers

Wikia is not accessible if you've made further modifications. Remove the custom ad blocker rule(s) and the page will load as expected.