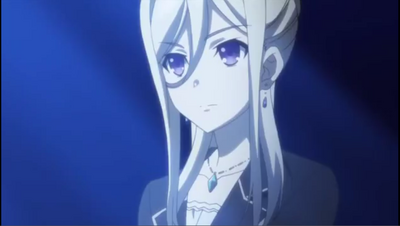 Ellen is the main antagonist in the second season of Date a Live. Dubbed the "The World's Strongest Wizard," Also she is the secretary of DEM's director Sir Isaac Ray Peram Wescott, one of the company's chief executive. She had previously worked for the AST at his request. She has vowed never to lose to any opponent, even agreeing que she may go so far as to commit the atrocity of destroying the world and killing hundreds of people in the process.
The Miracle Elite Storyline
Ellen Mathers along with Issac Ray Peram Wescott, joins Princess Hilda's group known as The Lorule Legion.
Trouble in London
TBA
Sword of Kings Storyline
Ad blocker interference detected!
Wikia is a free-to-use site that makes money from advertising. We have a modified experience for viewers using ad blockers

Wikia is not accessible if you've made further modifications. Remove the custom ad blocker rule(s) and the page will load as expected.