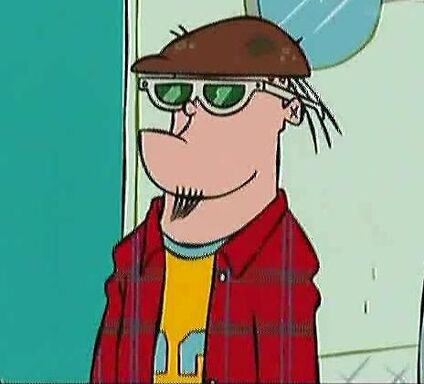 Eddy's Brother is the brother of Eddy and one of the villains that worked under Joker later under Uka Uka. He is a sadistic human being who gets joy after beating up people weaker and younger than him. He has abused Eddy all his live and he proudly admits this. Because of this sadistic personality Joker hired him to torment the V Team, Joker kept his sociopathic bully with him until he told him to leave. Eddy's Brother resurfaced after Bender killed Joker and he began antagonizing Bender and his guys too under Uka Uka. Eddy's Brother unfortunately for him was murdered by Bender after Eddy's Brother killed Dr. Eggman and Bender went for vengeance on him. Like Brother Blood he was never aware of his real employer was Marcline's dad.
Ad blocker interference detected!
Wikia is a free-to-use site that makes money from advertising. We have a modified experience for viewers using ad blockers

Wikia is not accessible if you've made further modifications. Remove the custom ad blocker rule(s) and the page will load as expected.