Bio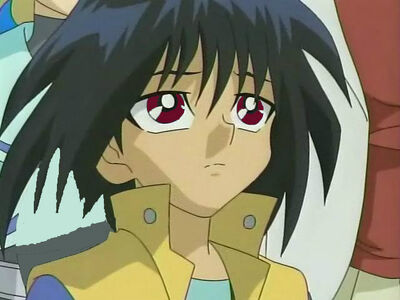 Dyron Fienox

Father: Phantom Fienox
Mother: Astra Evangelina Fienox
Powers: Ultimate Heartless Reaver, making everything he draws reality.
History
Dyron born in the Fienox beach house, raised by both of his loving parents. He fell in love with Ariana Furnox , daughter of Eclipse Chronos and Paleas and spent most of his short life following her around. He turned to the dark side after feeling betrayed when he discovered Ariana was in love with his cousin, Damon Furnox . Dyron tried to exact his revenge after discovering his ultimate form by sufficating Ariana, but he was stopped in time by his father. Feeling even more betrayed by his family, Dyron joined Eclipse Chaos , attacking his friends and family, again nearly killing Ariana, only to stop and even aid her in escaping. After Eclipse Chaos was imprisoned, Dyron attempted to murder his mother, only to be dragged to Cybertron to save her .Dyron was rescued by Omega and returned to the head quarters to plan his next move.He is currently somewhere with the other villians, and mentored by Omega.
Ad blocker interference detected!
Wikia is a free-to-use site that makes money from advertising. We have a modified experience for viewers using ad blockers

Wikia is not accessible if you've made further modifications. Remove the custom ad blocker rule(s) and the page will load as expected.