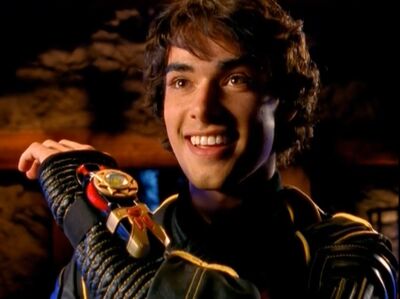 Waldo "Dustin" Brooks
is a character from 
Power Rangers Ninja Storm
.
He is portrayed by Glen McMillan.
Dustin is the "comic book geek" of the Wind Rangers, and was a fan of preceeding Rangers, considered to be urban legend by ninjas. He may be gullible and naive, but he has a heart of gold. He has extreme skills with motocross.
Dustin serves as the Yellow Wind Ranger and the first human male to be a Yellow Ranger.
Ranger Forms
Relationships
Ad blocker interference detected!
Wikia is a free-to-use site that makes money from advertising. We have a modified experience for viewers using ad blockers

Wikia is not accessible if you've made further modifications. Remove the custom ad blocker rule(s) and the page will load as expected.