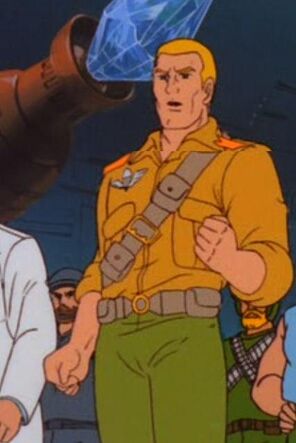 Name: Duke
Race: Human
Group: Children of the Autobots
Likes: Freedom
Dislikes: Tyranny
Biggest strength: His leadership
Biggest weakness: Really?
Occupation: Leader of G.I. Joe
Quote: "Y-O-O-O, JOE!"
Voiced by: Michael Bell
For quite some time, Duke was the brave, no-nonsense leader of G.I. Joe, a special group of military specialists who fought to protect the world from a fearsome terrorist orginazation known as Cobra. But one day, when Cobra attacked, they were too strong, and all the Joes had to retreat. Now with only Scarlett left, Duke will not rest until the war is won with his side victorious and Cobra has been brought to justice.
Gallery
Videos