"Hmm... You touched my Tralalala..."

This article belongs to its author Destroyer Subjugator90 and therefore only he is given the right to edit it, add this character to some other Storyline or use his work in other website. Only Users from CIS Production on the Wiki can edit this article. This article should not be edited without his granted permission by other Users or unauthorized editors shall be properly punished.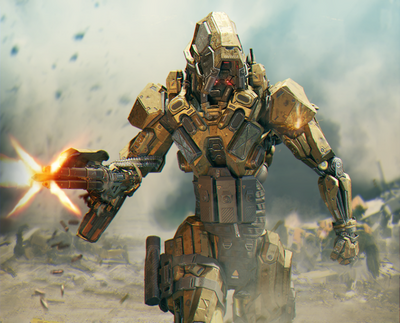 DestroyerSubjugator90 is a recent and new writer in Legends of Multi-Universe Wiki and the founder and CEO of the Second Wiki CIS Productions System in Wikia Community in which are active in Fairy Tail Wiki, Anime Trending in Facebook, Fanon Fairy Tail Wiki and Villains Wiki.
He is the creator of LOTM: Sword of Kings, LOTM: A Draw of Kings and LOTM: Destiny storyline in Wiki and the future coordinator of LOTM: Thrones of the Princes,a future storyline made by the future EvilInquisitor, the story is set to start in 2017 or 2018 after LOTM: Sword of Kings end. He is also the one who helped Najee (also know as Najimi by his original name) in his storyline; Yokai Shoujo Rakuen  in Fanfic.net, one of the most popular Minecraft Stories; in which DestroyerSubjugator90 based his stories of.
He role-plays as his OC Prime Reaper AI-78 - His character name in Call of Duty: Black Ops 3 Multi-Player; PS4.
Summary
DestroyerSubjugator90, also know as Ike by his nickname and Crowley da Silva Falcão by his original name, is the founder of LOTM: Sword of Kings Storyline and the CEO of Second Wiki CIS Productions System in Wikia Community. He is 17 years old but but will make 18 years on August 30. He is a fan of animes, games, rock, movies, horror movies, candies, military and street fight.
He is currently working in LOTM: Sword of Kings to sell the storyline as a Light Novel in Amazon.com; CIS Code User Account in 2019 or 2018 to keep the CIS Business in check around the Internet. He is just one of the many CEOs in CIS Productions and is one of the few CEO of CIS Productions in Wikia Community.
Person Type
Gamer
Half-Otaku
Rocker
Military Fan
Techno Music fan
Psychopath (when losing game match)
Sadist Loving-Provocative (to girls)
Troll (to my friends in online chats and games)
Data
Alias: Ike
Age: 17
Occupation: Writer, CEO of CIS Production in Wikia Community, Former Digital Artist in DevianArt, Former Writer in Fanfic.Net, Former Wikia Staff Member, Storylines Director, Top II Officer Admin in Tvtropes, Student at the Academy of Body Workout, future Profissional Writer, future Profissional Lawyear
Likes: Animes, cartoons, comic books, mangas, Video games, RPG games, FPS games, robots, Crossover, writing, drawing digital arts in Photoshop CSS (formerly), rock, techno song, international songs, OST, action movies, military
Deslikes: Bully, drugs, violence, plagiarists who steal my works, spoiled videogames players
Hobby: Playing War games, watching animes and movies, listening songs; be they japanese or English
My OCs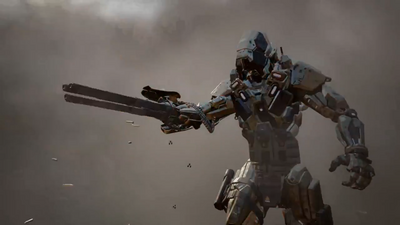 Favorite Characters
Heroes
Villains
Current Stories
Projects to Coordinate
LOTM: Thrones of the Princes
LOTM: Sweet Revenge
LOTM: AL Team Storyline
Mob Kingdom
Favorite Quotes
"In chaos I trust."
"What doesn't kill someone only makes me get more creative."
"Loyalty beyond death."
"Death or Glory."
"Full metal everything."
Favorite Song - Roleplayed song
Friends & Bros
| Jester of Chaos | Magma Dragoon |
| --- | --- |
| Prime ShockWaveTX | Eryk.danielak.5 |
| Najee | NightMareMistress8000 |
| DarkFallen | MediaWatcher |
| Meta Alpha Kronos | TheVileShadowMan |
| Epicgrammer | Larry.z.eata |
|  Robinsonbecky  | Thesauce180 |
| LucidPigeons | DarkMattX259 |
| B1bl1kal | Syndromekad345 |
| Venage237 | Sppople |
| Robergestudios | StevenTheKing |
| AlexHoskins | Reynardcheah |
| SUPERMEGAGENIUS | Harukaze Kawaguchi |
| NGC fan | Subjugator9000000 |
| Dual89 Proxima | Felipe Lipiz |
| Mendigo Voador | Salshicha Voadora |
| Faust | Leo Tiger Storm |
| Roberto Wilkens | Paulo Souza |
| Mateus Bastors | Sirgigalot |
| Caique Souza | Lucas Siza |
| Roberto Carlos | Vinicius Rodriguez |
| Mikaela Bastos | Caue Das Feiras |
| Lucas Dutra | Amanda Silva |
| Renato | Mayara |
| Moises | GamerGuy |
Favorite Animes
I watched millions of them but I prefer only to talk about my favorites among all.
Akame Ga Kill
Date A Live
Is This a Zombie
School Days
Tokyo Ghoul
Fate Stay Night
One Punch Man
Kancolle
Neon Genesis Evangelion
Sekirei
Rebuild of Evangelion
Cupid's Chocolate
Noragami
Fairy Tail
Naruto
Dragon Ball
Blazblue
Amagi Brilliant Park
Owari no Seraph
Pokemon (the entire franchise)
Digimon (the entire franchise)
Medaka Box
To Love Ru
Food Wars
Guilty Crown
Hellsing
Gekkan Shoujo Nozaki-kun
D-Frag
Binbougami-Ga
Soul Eater
Soul Eater Not
Higurashi
Umineko
God Eater
Monster Musume
Bleach
Toradora
Shinometa
Queen's Blade
Shingeki no Kyojin
Mahouka no Kouko
Rakudai no Kishi
Kill La Kill
Strike the Blood
Princess Lover
Dagashi Kaishi
Teggen Toppa Gurren Lagann
Pandora Hearts
Black Cat
Rosario+Vampire
Highschool of the Dead
Highschool DXD
Akatsuki no Yona
Akuma no Riddle
Fullmetal Alchemist
Durarara!!
Assassination Classroom
Sword Art Online
Valkyrie Drive
To Aru no Majutsu no Index
Dungeon ni Deai wo Motomeru no wa Machigatteiru Darou ka
Games that I have played
007: Everything or Nothing
007: GoldenEye
007: Nightfire
2 Games In 1 Double Pack - SpongeBob SquarePants: SuperSponge / SpongeBob SquarePants: Revenge of the Flying Dutchman
2-In-1 Game Pack: Spider-Man: Mysterio's Menace; X2: Wolverine's Revenge
3-in-1 Sports Pack: Paintball Splat! / Dodgeball Dodge This! / Big Alley Bowling
Action Man: Operation Extreme
Activision Anthology
Advance Wars
Advance Wars 2: Black Hole Rising
Adventure Island
Adventure Island 3
Adventure Island II
Adventures in the Magic Kingdom
Ages of Empire II
Alan Wake
Alien Trilogy
Alone in the Dark: The New Nightmare
Alpha Protocol
Altered Beast
Animal Crossing: Wild World
Ape Escape
Army of Two
Army of Two: The 40th Day
Assassin's Creed
Assassin's Creed IV: Black Flag
Assassin's Creed: Altaïr's Chronicles
Assassin's Creed: Revelations
Astyanax
Back to the Future
Back to the Future II & III
Banjo Kazooie
Banjo Tooie
Batman
Batman Begins
Batman Forever
Batman Returns
Batman: Arkham Asylum
Batman: Arkham City
Batman: Chaos in Gotham
Batman: Rise of Sin Tzu
Batman: The Animated Series
Batman: Vengence
Battletoads
Battletoads & Double Dragon
Beavis & Butthead
Bionic Commando
Blackthorne
Blade
Blaster Master
Bleach: The Shattered Blade
Bloody Roar
Bloody Roar II
Bomberman
Borderlands
Borderlands 2
Brave Fencer Musashi
Breath of Fire
Breath of Fire II
Brütal Legend
Bucky O'Hare
Bugs Bunny Rabbit Rampage
Bulletstorm
Bully: Scholarship Edition
Caesars Palace
Caesars Palace II
Call of Duty: Black Ops
Call of Duty: Black Ops II
Call of Duty: Black Ops III
Call of Duty: Modern Warfare
Call of Duty: Modern Warfare 2
Call of Duty: Modern Warfare 3
Capcom Classics Mini-Mix
Captain America and The Avengers
Captain Commando
Castlevania
Castlevania Adventure
Castlevania II: Belmont's Revenge
Castlevania II: Simon's Quest
Castlevania III: Dracula's Curse
Castlevania: Dracula X
Chessmaster
Chip 'n Dale: Rescue Rangers
Chrono Trigger
Civilization
Clash at Demonhead
Classified: The Sentinel Crisis
Clock Tower
Cobra Triangle
Conker's Bad Fur Day
Contra
Contra Advance: The Alien Wars EX
Contra III: The Alien Wars
Contra: The Alien Wars
Cool Boarders 2
Cool Boarders 4
Crash Bandicoot
Crash Bandicoot 2
Crash Bandicoot 2: N-Tranced
Crash Bandicoot 3
Crash Bandicoot Purple: Ripto's Rampage
Crash Bandicoot: The Huge Adventure
Crash Bandicoot: The Wrath of Cortex
Crash Bash
Crash Nitro Kart
Crash Team Racing
Crash Twinsanity
Cruis'n World
Daffy Duck: The Marvin Missions
Dante's Inferno
Daredevil
Darksiders
Dead Island
Dead Rising
Deadliest Warrior: Legends
Deadliest Warrior: The Game
Demon Sword
Demon's Crest
Dennis the Menace
Desert Strike: Return to the Gulf
Destroy All Humans!
Destruction Derby Arenas
Dexter's Laboratory: Robot Rampage
Diablo I
Diablo III
Diddy Kong Racing
Dino Crisis
Disney Princess: Enchanted Journey
Disney's Aladdin
Disney's Beauty and the Beast
Disney's Darkwing Duck
Disney's The Emperor's New Groove
Dodgeball Advance
Donkey Kong
Donkey Kong 64
Donkey Kong Country
Donkey Kong Country 2: Diddy's Kong Quest
Donkey Kong Country 3: Dixie Kong's Double Trouble!
Donkey Kong Land
Donkey Kong Land II
Donkey Kong Land III
Doom
Double Dragon
Double Dragon II: The Revenge
Dr. Mario
Dr. Robotnik's Mean Bean Machine
Dragon Age II
Dragon Ball GT: Transformation
Dragon Ball Z: Budokai 3
Dragon Ball Z: Budokai Tenkaichi 3
Dragon Ball Z: Supersonic Warriors
Dragon Ball Z: The Legacy of Goku
Dragon Ball Z: The Legacy of Goku 2
Dragon Ball: Advanced Adventure
Dragon Warrior I
Dragon Warrior II
Dragon Warrior III
Dragon: The Bruce Lee Story
Drill Dozer
Driv3r
Duck Hunt
DuckTales
EarthBound
F-Zero
Fable
Fallout 3
Fantastic 4: Flame On
Fantastic Four
Fantastic Four: Rise of the Silver Surfer
Far Cry 3
Faxanadu
Felix the Cat
Final Fantasy
Final Fantasy Adventure
Final Fantasy II
Final Fantasy III
Final Fantasy Legend
Final Fantasy Legend II
Final Fantasy Legend III
Final Fantasy V Advance
Final Fantasy VI
Final Fantasy VI Advance
Final Fantasy VII
Final Fight
Final Fight 2
Final Fight 3
Final Fight Guy
Final Fight One
Fire Emblem
Fire Emblem: Fuuin no Tsurugi
Fire Emblem: The Sacred Stones
Flash
Flinstones
Frogger's Adventure: Temple of the Frog
GT Pro Series
Game & Watch Gallery
Game & Watch Gallery 2
Game & Watch Gallery 3
Game & Watch Gallery Advance
Gauntlet II
Gauntlet: Dark Legacy
Ghost Recon 2
Ghost Rider
Ghosts'n Goblins
God of War
God of War II
God of War Saga
God of War: Ascension
God of War: Origins Collection
Godzilla: Destroy All Monsters Melee
Golden Axe
Golden Axe 2
Golden Axe 3
Golden Sun
Goof Troop
Grand Theft Auto Advance
Grand Theft Auto IV
Grand Theft Auto V
Grand Theft Auto: Chinatown Wars
Grand Theft Auto: Episodes From Liberty City
Grand Theft Auto: San Andreas
Grand Theft Auto: Vice City
Guitar Hero
Guitar Hero: Aerosmith
Guitar Hero: On Tour
Guitar Hero: World Tour
Gun
Gun-Nac
Hagane: The Final Conflict
Halo 2
Halo 3
Halo 3: ODST
Halo 4
Halo: Combat Evolved
Hamtaro: Ham-Hams Unite!
HardHitter Tennis
Harry Potter and the Chamber of Secrets
Harry Potter and the Goblet of Fire
Harry Potter and the Prisoner of Azkaban
Harry Potter and the Sorcerer's Stone
Harvest Moon GB
Hitman 2: Silent Assassin
Home Alone 2: Lost in New York
Hot Shots Golf 2
Ice Climber
Ice Hockey
Illusion of Time
Indiana Jones and the Last Crusade (Taito)
Indiana Jones' Greatest Adventures
Injustice: Gods Among Us
Inspector Gadget
Inspector Gadget: Gadget's Crazy Maze
J.R.R. Tolkien's The Lord of the Rings, Vol. I
Jackal
Jak and Daxter: The Precursor Legacy
Joe & Mac
Journey to Silius
Judge Dredd
Jump Start: Escape From Adventure Island
Jurassic Park
Jurassic Park 2: The Chaos Continues
Jurassic Park: Lost World
Justice League Heroes
Justice League Heroes: The Flash
Justice League Task Force
Justice League: Injustice for All
Kane & Lynch: Dead Men
Kickle Cubicle
Kid Icarus
Kid Icarus: Of Myths and Monsters
Killer Instinct
Killer Instinct Gold
Killzone
Killzone 3
Killzone: Shadow Fall
Kinetica
Kingdom Hearts
Kingdom Under Fire: Circle of Doom
Kirby & the Amazing Mirror
Kirby 64: The Crystal Shards
Kirby Super Star
Kirby Super Star Ultra
Kirby's Adventure
Kirby's Dream Land
Kirby: Nightmare in Dream Land
Knight Quest
Knights of the Round
Krazy Kreatures
Krusty's Super Fun House
Kung-Fu Heroes
L.A. Noire
LEGO Batman: The Video Game
LEGO Bionicle
LEGO Harry Potter: Years 1-4
LEGO Indiana Jones: The Original Trilogy
LEGO Marvel Super Heroes
LEGO Rock Band
LEGO Star Wars: The Complete Saga
LEGO Star Wars: The Original Trilogy
LEGO Star Wars: The Video Game
LEGO The Lord of the Rings
Left 4 Dead
Legendary Wings
Lethal Weapon
Life Force
Lion King
Little Nemo: The Dream Master
Little Nicky
Little Samson
Lode Runner
Looney Tunes Collector: Alert!
Looney Tunes: Back in Action
Looney Tunes: Marvin Strikes Back!
Mach Rider
Madagascar
Magic Sword
Magic The Gathering: Battlegrounds
Manhunt
Mario & Luigi: Partners In Time
Mario & Luigi: Superstar Saga
Mario & Sonic at the Olympic Games
Mario Bros.
Mario Golf: Advance Tour
Mario Kart 64
Mario Kart DS
Mario Kart Wii
Mario Kart: Double Dash
Mario Kart: Super Circuit
Mario Party
Mario Party 2
Mario Party 3
Mario Party Advance
Mario Party DS
Mario Pinball Land
Mario Tennis
Mario Tennis: Power Tour
Mario is Missing!
Mario vs. Donkey Kong
Marvel Nemesis: Rise of the Imperfects
Marvel Super Heroes: War of the Gems
Marvel vs. Capcom: Clash of Super Heroes
Marvel: Ultimate Alliance
Marvel: Ultimate Alliance 2
Max Payne
Medal of Honor: Rising Sun
MediEvil
MediEvil II
Mega Man & Bass
Mega Man 1
Mega Man 2
Mega Man 3
Mega Man 4
Metal Gear Solid
Metal Gear: Ghost Babel
Metal Storm
Metroid
Metroid Fusion
Metroid Prime Hunters
Metroid: Zero Mission
Mickey Mousecapade
Micro Maniacs Racing
Midnight Club 3: DUB Edition Remix
Midnight Club: Los Angeles
Mighty Final Fight
Mighty Morphin Power Rangers
Mighty Morphin Power Rangers: The Movie
Mike Tyson's Punch-Out!!
Monster Garage
Mortal Kombat
Mortal Kombat 2
Mortal Kombat 3
Mortal Kombat 4
Mortal Kombat 9
Mortal Kombat Advance
Mortal Kombat Arcade Kollection
Mortal Kombat Mythologies: Sub-Zero
Mortal Kombat Trilogy
Mortal Kombat X
Mortal Kombat vs. DC Universe
Mortal Kombat: Armageddon
Mortal Kombat: Deadly Alliance
Mortal Kombat: Deception
Mortal Kombat: Shaolin Monks
Mother
Naruto: Saikyou Ninja Daikesshu (Naruto: Ninja Council)
Naruto: Saikyou Ninja Daikesshu 2 (Naruto: Ninja Council 2)
New Ghostbusters II
New Super Mario Bros.
New Super Mario Bros. Wii
Nightmare Creatures
Ninja Gaiden
Ninja Gaiden II: The Dark Sword of Chaos
Ninja Gaiden III: The Ancient Ship of Doom
Ninja Gaiden Shadow
Ninja Gaiden Trilogy
Ninja Warriors
Nintendo World Championships
Noah's Ark
Overlord
Overlord II
Pac-Man World 2
Pain
Panic Restaurant
Paper Mario
Paperboy
Peter Jackson's King Kong: The Official Game of the Movie
Pirates of the Caribbean: The Curse of the Black Pearl
Pirates of the Caribbean: The Legend of Jack Sparrow
Pitfall: The Lost Expedition
Pitfall: The Mayan Adventure
Planet Side 2
Playstation All-Stars: Battle Royale
Pokémon Blue
Pokémon Crystal
Pokémon Diamond
Pokémon Emerald
Pokémon Trozei!
Pokémon Yellow
Power Blade
Power Play: Sports Trivia
Prey
Project Snowblind
Prototype
Pryzm Chapter One: The Dark Unicorn
Punisher (Sega Genesis)
Qix
R.C. Pro-Am
Rayman Raving Rabbids
Red Dead Redemption
Red Dead Revolver
Ren & Stimpy Show: Space Cadet Adventures
Ren & Stimpy Show: Veediots!
Resident Evil
Resident Evil 2
Resident Evil 3: Nemesis
Resident Evil 4
Resident Evil 5
Resident Evil 6
Resident Evil Gaiden
Ring King
RoboCop Versus The Terminator
Robotech: BattleCry
Rocket League
Rush'n Attack
Rygar
S.C.A.T.: Special Cybernetic Attack Team
SOCOM: U.S. Navy SEALs
SWAT: Global Strike Team
Samurai Shodown
Scarface: The World is Yours
Shrek: Fairy Tale FreakDown
Silent Hill
Simpsons: Bart vs the Juggernauts
Sky Shark
Small Soldiers
Sonic & Knuckles
Sonic Advance
Sonic Advance 2
Sonic Advance 3
Soul Calibur II
Soul Calibur III
Soul Calibur IV
Soul Calibur V
Soul Edge
South Park: The Stick of Truth
Spawn
Spawn: Armageddon
Spider-Man & Venom: Maximum Carnage
Spider-Man 2: The Movie
Spider-Man 3: The Movie
Spider-Man and the X-Men in Arcade's Revenge
Spider-Man: Battle for New York
Spider-Man: Mysterio's Menace
Spider-Man: The Animated Series
Spider-Man: The Movie
Splatterhouse (2010)
Splatterhouse 2
Splatterhouse 3
SpongeBob SquarePants: Battle for Bikini Bottom
SpongeBob SquarePants: Legend of the Lost Spatula
Spy Hunter
Spyro 2: Ripto's Rage
Spyro 2: Season of Flame
Spyro Orange: The Cortex Conspiracy
Star Fox Command
Star Wars
Star Wars: Battlefront (2004)
Star Wars: Battlefront (2015)
Star Wars: Battlefront II
Star Wars: The Clone Wars
Star Wars: The Force Unleashed
Star Wars: The New Droid Army
Star Wars: The Old Republic
Starsky & Hutch
Stinger
Street Fighter Alpha 2
Street Fighter Alpha 3
Street Fighter Alpha: Warriors' Dreams
Street Fighter II
Street Fighter II Turbo: Hyper Fighting
Street Fighter II: The World Warrior
Strider
Stuntman Ignition
Summon Night: Swordcraft Story 2
Sunset Riders
Super Back to the Future II (Japan)
Super C
Super Castlevania IV
Super Double Dragon
Super Mario 4
Super Star Wars
Super Star Wars: Return of the Jedi
Super Star Wars: The Empire Strikes Back
Super Street Fighter II Turbo Revival
Super Street Fighter II: The New Challengers
Superman: Countdown to Apokolips
Sword of Hope
Sword of Mana
TMNT
Tak: The Great Juju Challenge
Tangled
Tekken
Tekken 2
Tekken 3
Tekken 4
Tekken 5
Tekken Advance
Tekken Tag Tournament
Tenchu: Stealth Assassins
Tennis
Terminator Salvation
Test Drive: Off-Road
The Elder Scrolls: Morrowind
The Elder Scrolls: Oblivion
The Getaway
The Goonies II
The Guardian Legend
The History Channel: Civil War – A Nation Divided
The Incredible Hulk
The Incredibles
The Invincible Iron Man
The Jungle Book
The Legend of Spyro: A New Beginning
The Legend of Spyro: The Eternal Night
The Legend of Zelda
The Legend of Zelda: Link's Awakening
The Legend of Zelda: Link's Awakening DX
The Legend of Zelda: Majora's Mask
The Legend of Zelda: Minish Cap
The Legend of Zelda: Ocarina of Time
The Legend of Zelda: Oracle of Ages
The Legend of Zelda: Oracle of Seasons
The Legend of Zelda: Phantom Hourglass
The Legend of Zelda: Spirit Tracks
The Legend of Zelda: Twilight Princess
The Legend of Zelda: a Link to the Past
The Legend of Zelda: a Link to the Past and Four Swords
The Lord of the Rings: The Return of the King
The Mask
The Powerpuff Girls: HIM and Seek
The Punisher (2005 video game)
The Punisher (NES)
The Punisher: The Ultimate Payback
The Ren & Stimpy Show: Buckaroo$!
The Ren & Stimpy Show: Fire Dogs
The Shadow
The Simpsons Game
The Simpsons: Bart's Nightmare
The Simpsons: Hit & Run
The Sims 2
Todd McFarlane's Spawn: The Video Game
Tom Clancy's Ghost Recon Advanced Warfighter
Tom Clancy's Rainbow Six 3
Tom and Jerry
Tomba!
Tomba! 2
Tony Hawk's American Wasteland
Tony Hawk's Pro Skater
Tony Hawk's Pro Skater 2
Tony Hawk's Pro Skater 3
Tony Hawk's Pro Skater 4
Tony Hawk's Project 8
Tony Hawk's Proving Ground
Tony Hawk's Underground
Tony Hawk's Underground 2
Top Gear
Toy Story
Toy Story 2
True Crime: New York City
True Crime: Streets of LA
Twisted Metal (1995)
Twisted Metal (2012)
Twisted Metal 2
Twisted Metal 4
Twisted Metal III
Ultimate Mortal Kombat 3
Ultimate Spider-Man
Venom/Spider-Man: Separation Anxiety
Viking: Battle for Asgard
WWE SmackDown vs. Raw 2008
WWF SmackDown!
Warcraft II: The Dark Saga
Warhawk
Wolfenstein
Wolfenstein 3D
Zapper
Zelda II: The Adventure of Link
Zombie Nation
Zombies Ate My Neighbors