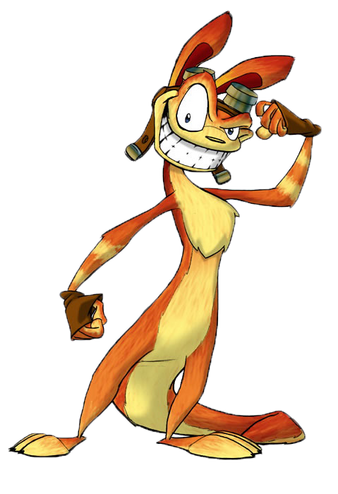 Daxter
is a character from the 
Jak and Daxter
series
He is voiced by Max Casella
The B Team Storyline
He made his debut in Slade strikes back to ally himself with the heroes against Slade, Joker and Anti Cosmo.
Daxter was first found by the group on the street where he explained his siutation much to the annoyance of Bender and afterwards joined the team to stop them. Unfortunately, he suffered his demise from a post humorus Joker.
Ad blocker interference detected!
Wikia is a free-to-use site that makes money from advertising. We have a modified experience for viewers using ad blockers

Wikia is not accessible if you've made further modifications. Remove the custom ad blocker rule(s) and the page will load as expected.